"They just played this afternoon."
There's something about the just in that sentence that we all worry about in our children's play. What if what they are doing isn't enough? Unstrucutred play- how will I know that they are playing and learning and doing and and. If they have a book, a toy a something at least we know they are getting things done. That's playing right?
Children need to play. We hear it all the time but what is play? There's no easy way to explain it.  Don't worry this isn't a philosophical episode or long definition about play instead we're exploring what play is so that we can do more of it in our homes. Knowing what play is helps us choose preschools, clubs,  and classes. There's lots of pressure to get it right….do more….. start early. Always at the back of our mind we wonder are we doing the right thing. What if this play thing is wrong and my child is behind?
Dr Roberta Golinkoff, professor at the University of Deleware.She holds the H. Rodney sharp Chair in the School of Education at the University of Delaware & has joint appointments in the Departments of Psychology and Linguistics is the guest for this episode. We're covering a wide area of play for us to make up our minds about the play we have going on in our homes.
In the links below you'll find some discussion questions to take away and talk with your spouse, partner, friends and family. It's not until you talk about play that you find allies in your area and fellowship in numbers. In the comments, share your experiences of events( classes or clubs) you've been to that you went to for play? After hearing about the 5 elements of play how do they measure up?
Listen to this week's show
Podcast: Play in new window | Download
Subscribe: Google Podcasts | Stitcher
.
In this episode::
What is the point of play?
They are 'just playing'
Market place shaping the discussion about what is play?
Everyone wants to do what's best for their kids
What has research proven about the level of play and the variety of play when adults join in?
Should we direct their play?
Using guided play
STEM ( Science, technology engineering and Math) and spatial understanding and awareness
Should parents be playing with their children all the time or not?
If done in a fun way children helping out is play.
Children need time alone to figure out things
Influence with the media about the frequency about their children being in danger
News and playful experiences- Is the news outlet impacting how our children play?
What are the 5 elements that make up play?
Unstructured play and structured play- which ones are play?
Benefits of having free play at home and a conversation about play that happens in classes and clubs
Learning language in context than disembodied voices
Lessons, classes and being entertained.
How would we notice if we have play deprivation in our home?
Why do children need play breaks when they are in school?
How do you get past the fear of our children failing and falling behind?
Links::
Call in your feedback : https://raisingplayfultots.com/feedback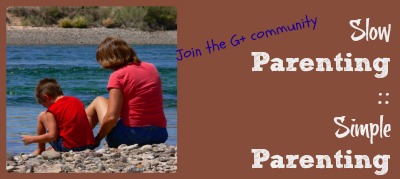 Comments always welcome here in the shownotes or via feedback on Raisingplayfultots.com/feedback. ( Free)
Please let your Twitter friends know about this podcast- Click this link
Like us on Facebook     Follow us on Pinterest
New to Podcasts?
Watch this video from Chris Marquardf to learn how to subscribe to podcasts using your iPhone.

Search for Raising Playful Tots to get to our show