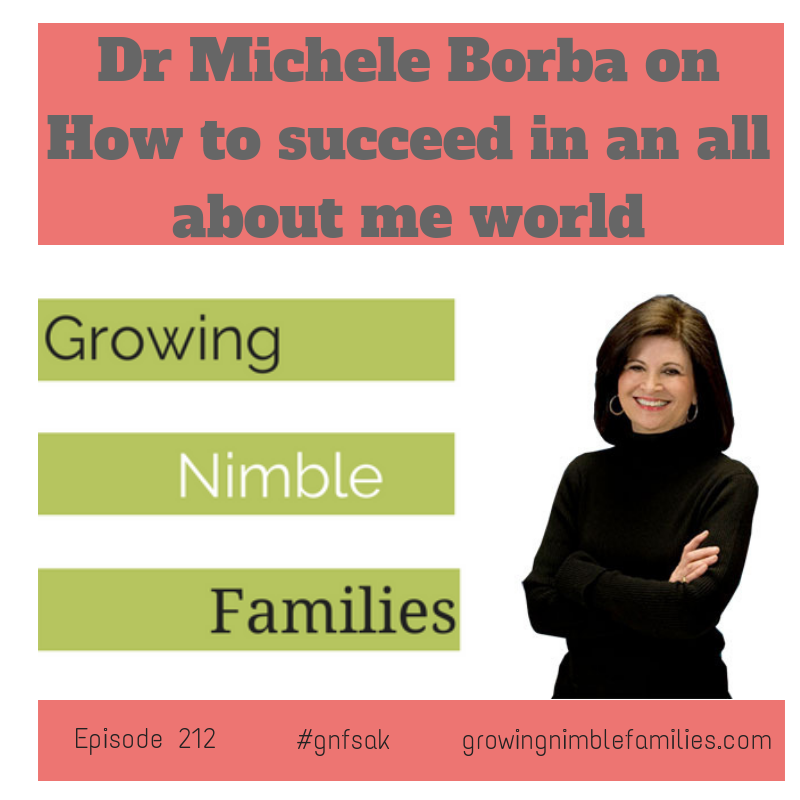 Our guest today Dr Michele Borba talks about how to help our kids tap into empathy. We talk about social and emotional learning and its value both now in school and as adults, the empathy advantage, how to talk about empathy with school age kids and what's the most important thing to know about empathy.
Growing Nimble Families podcast encourages the celebration of school age kids traveling through middle childhood
Show Notes
Follow:  Dr Borba   Website: micheleborba.com
If my child had only my behaviour to watch what would they have caught?
What's the most important thing parents know with empathy?
Resource: Book discussion guide: Unselfie- Dr Michele Borba
So you've listened to this episode – if you liked it and want to hear other ones – and I really think you will….you should do this right now:
   How to listen and subscribe to this show
I'd love to hear from you about the show.
Any comments about the podcast use the Voicemail and connect on Facebook
Use the hashtag #gnfsak on  Twitter  and  Instagram
If you've enjoyed the show please take the time to share it with friends and leave a review for it on iTunes or Stitcher.