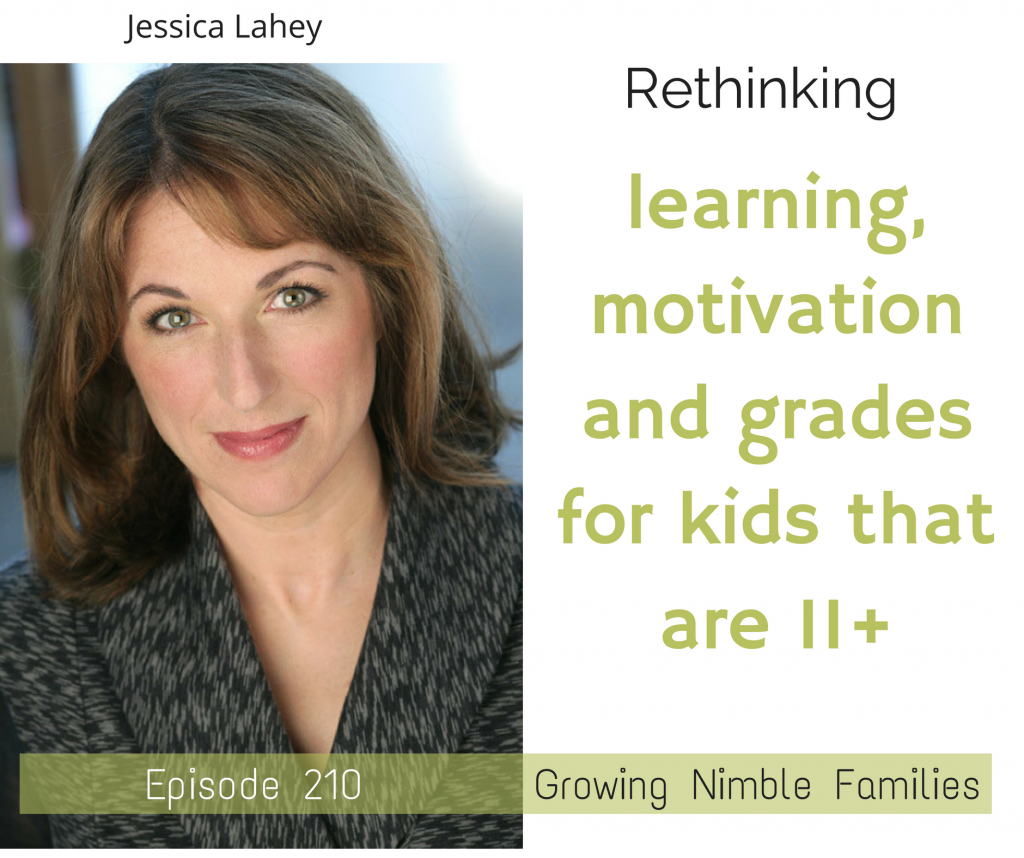 Middle and secondary school kids have a lot of new things to handle. We've talked about managing projects and how to study in previous episodes. Today we're talking with Jessica Lahey, author of the New York Times bestselling book, The Gift of Failure: How the Best Parents Learn to Let Go So Their Children Can Succeed.
We're talking about some of the big questions to do with motivation, learning and grades that appear in middle school including portals and letting them ask for help. Middle and Secondary school is a big step for us as parents as we learn to let go carefully, thoughtfully and in due time.
This is a good episode for new incoming parents and parents wanting to change their current situation.
Growing Nimble Families podcast encourages the celebration of school age kids traveling through middle childhood
Show Notes
Jessica talks about Middle school and Secondary school students:
What led you to write a book like this?
If you have a child that's not motivated in school should you pay them for better results?
Resource: The opposite of spoiled by Ron Lieber
How do you show recognition as a parent if your child does really well? ( Honors, A grades, full marks)
Letter grades on the report card are not a good measure of learning- Jessica Lahey!
What is Process over product?
Good questions to ask about good work?
What a good student/parent-teacher conference looks like.
What's the deal should I pay for grades or should I not?
What parents really need to know that our kids don't tell us
Kids are not our report card
What is Autonomy supportive parenting?
What are two things that we can confidently stop doing ( and it will be much better!)
Jessica on Twitter     Jessica on Instagram
WHAT TO DO NEXT:
So you've listened to this episode – if you liked it and want to hear other ones – and I really think you will….you should do this right now:
   How to listen and subscribe to this show
I'd love to hear from you about the show.
Any comments about the podcast use the Voicemail
Use the hashtag #gnfsak
If you've enjoyed the show please take the time to share it with friends and leave a review for it on iTunes or Stitcher.