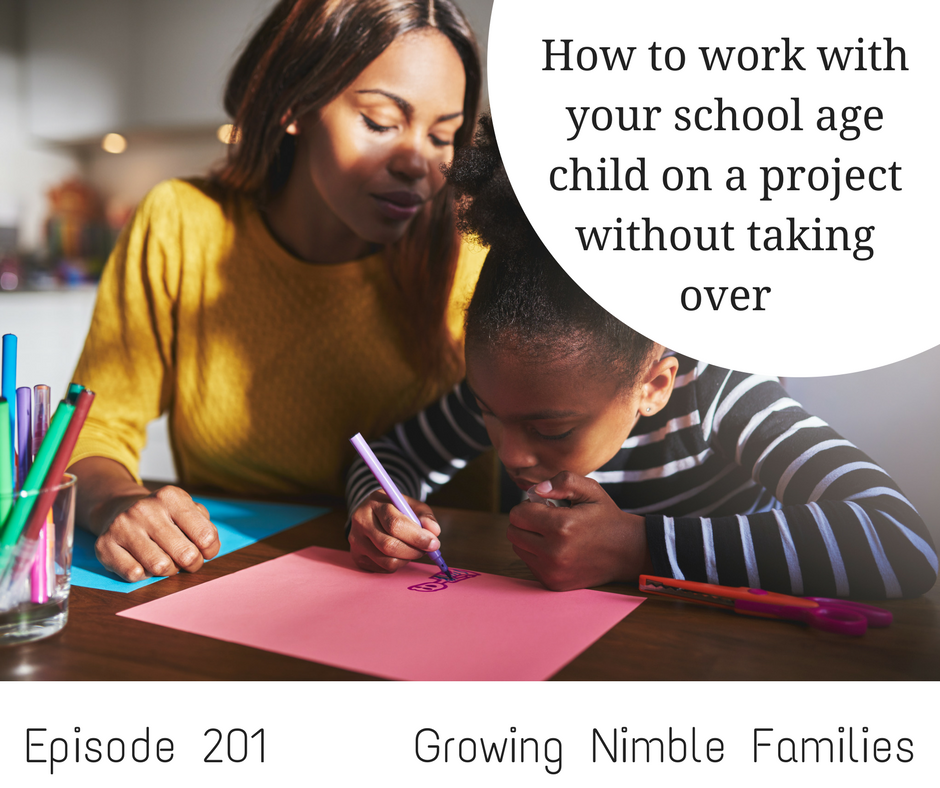 Podcast: Play in new window | Download
Subscribe: Google Podcasts | Stitcher
Project work can really test the limits of modern families. We all tackle projects differently and each child is no different.
Do you have a cram it all in at the last minute, stay up late child?
Do you have a start strong and get sidetracked with the colours and font child?
Chances are however your child tackles project work it's different to you and when you need to work together to go buy the things or what to say to Grandpa on the phone it's not unusual for things to get heated.
Listen in for how to work with your school age child on a project without taking over and teaching them the skills of mastering project work for themselves.
Growing Nimble Families podcast encourages the celebration of school age kids travelling through middle childhood
WHAT TO DO NEXT:
So you've listened to this episode – if you liked it and want to hear other ones – and I really think you will….you should do this right now:
   How to listen and subscribe to this show
I'd love to hear from you about the show.
Any comments about the podcast use the Voicemail
Use the hashtag #creatingfamilyhaven
If you've enjoyed the show please take the time to share it with friends and leave a review for it on iTunes or Stitcher.
**Pin and Share**