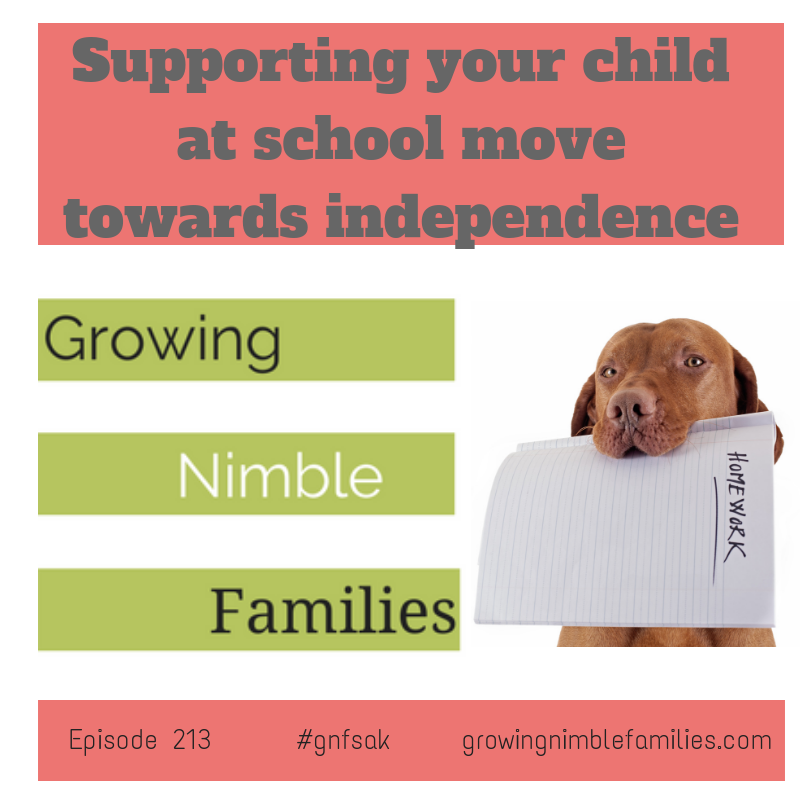 Tools and ideas about moving from guided homework to independent homework with school-age kids. Homework demands change. As kids get older, there are new skills to master with homework. Examples like time management on a project, using software and overcoming problems during the process of work.
If our kids dine out on their natural talent only, eventually they will hit some hard walls as work becomes more difficult and be stuck. They need to get used to effort, hard work and learning how to get up when they hit hard obstacles.
Right around the time that many of our kids are making mistakes, learning and growing coincide with when they don't want parental help. They are uncomfortable with the skill of asking for help. The pressure is there.
Coasting and homework
Lots of kids are coasting without experiencing the stretch of learning through challenge and moving from adequate to good and good to excellent.
Like all family related activities, this is deeply personal to each of our families. Each child is different. But we want the same thing- to know our kids have the skills so we can relax, nag less and they can fly.
The skills mentioned in today's episode help support us now where we are. Whatever our kid's ability we want them to succeed, be confident, have tools to support them when they encounter problems. We go deep today. It's not a blueprint. I'm looking forward to your thoughts as you tackle empowering our kids' homework muscle from guided homework to independent homework.
Growing Nimble Families podcast encourages the celebration of school age kids traveling through middle childhood
Show Notes
Seven ways to support your child at school move towards independence
When silence isn't golden, productive or helpful. Finding the right place for homework isn't fixed and may not be what you are expecting.
Sharing the thought process that takes you seconds because you have wisdom and experience. Why it will be a big win to share what to do during this problem-solving exercise.
Getting down into the different types of homework. It's all about the model. Give it time. Just because you have four pieces of homework doesn't mean you start from 1 and then 2. The way to make homework easier.
resource: project working 
Kids have time to learn about drafting, excellence, speed, quality, copyright, time management, plagiarizing and the joy and pain of doing the work and finally seeing the final product. Click to Tweet
4. Helping School-Age Kids Correct Their Work  Grab our printable
5. How we respond when they don't complete 
6.  6 Questions To Ask Your School-Age Child After Homework  Grab our printable
7. After the feedback
resource: Self-reflection resource:   
You can only improve when you know what you need to improve. 7 ways to support your child at school move towards independence @nimblefamilies
So you've listened to this episode – if you liked it and want to hear other ones – and I really think you will….you should do this right now:
   How to listen and subscribe to this show
I'd love to hear from you about the show.
Any comments about the podcast use the Voicemail and connect on Facebook
Use the hashtag #gnfsak on  Twitter  and  Instagram
These show notes: growingnimblefamilies.com/213
If you've enjoyed the show, please take the time to share it with friends and leave a review for it on iTunes or Stitcher.