Over the past few weeks I've been adjusting.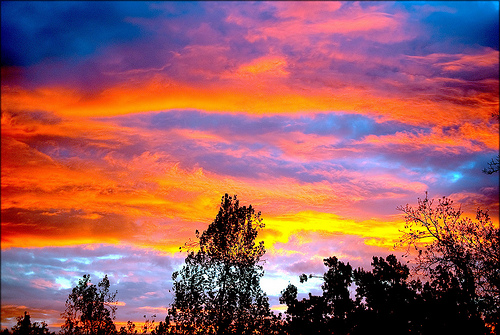 Switching over my late and later nights for earlier and earlier mornings.
Who was I kidding?
I was always an early morning early night kind of gal but circumstances meant I was often up and doing things later and later at night. Once I got my second wind, who needed sleep. Except I did at the other end.
Waking up groggy and foggy, I didn't like but I tumbled into the day. I'm not a coffee drinker so there was no pick me ups during the day to keep me. This fuzz would remain in the background.
It's been part of my life for so long with interrupted sleep training (Me) of the newborns that it took a while to really really think about whether I needed to be up this late anymore.
Now my late and your late will perhaps be different but late is late to me as late is late to you. So you get my story.
Margin
I am choosing Yes to Early mornings and wow has it been better. I get to  wake on my terms, spend some time with me, reading and thinking through my day. I can work or just be.  I cannot understate this margin and how much this small spot changes…..everything.
I am choosing No to late nights and wow has it been better. Things continue to go on but my body needs the rest. I do so much better with a good amount of sleep. Better in everything. I make better choices.
Recharged from sleep and recharging myself, the day stretches forward  and here's a clear vision of it. It's like standing on top of a high building or breathing at the top of  large hill. You can see what's coming and anticipate with so much more calm. I know that just wasn't happening well with me before.
Margin.
Stumbling blocks
I'd like to keep it like this yet there are tugs already pulling at flipping this over. With a husband on an ever changing shift pattern we need the flexibility as he flip flops from days working and night working- nevermind the days when he's transitioning from days to night work.
I'm in the midst of a good book, or show, or conversation- keeping things real and in the present do I stop or do I go?
Early Mornings  and me work the best for our family life right now. 
My season isn't the newborn or toddlerdom.
How about you?Do you choose to be up late or early or do you find yourself there?
Let us know in the comments
Thanks for popping over to the  Sunday Parenting Party .
We're linking up parenting posts that involve us as parents. We keep the Sunday Parenting Party free of activity based posts and instead focus on helping each other as parents through giving and seeking advice and sharing things that worked.
If you're new here we'd love you to join in by adding your post to the bottom and have a read of the other posts.  Let's jump into two articles from last week  I enjoyed from this past weeks Sunday Parenting Party.
Oreos for Dinner: A Metaphor for Life
Would love you to pop on over to these parenting posts and have a read.
In the meantime, link up your parenting articles below. If you're mentioned below feel free to grab your featured button from the sidebar.

'); // ]]>