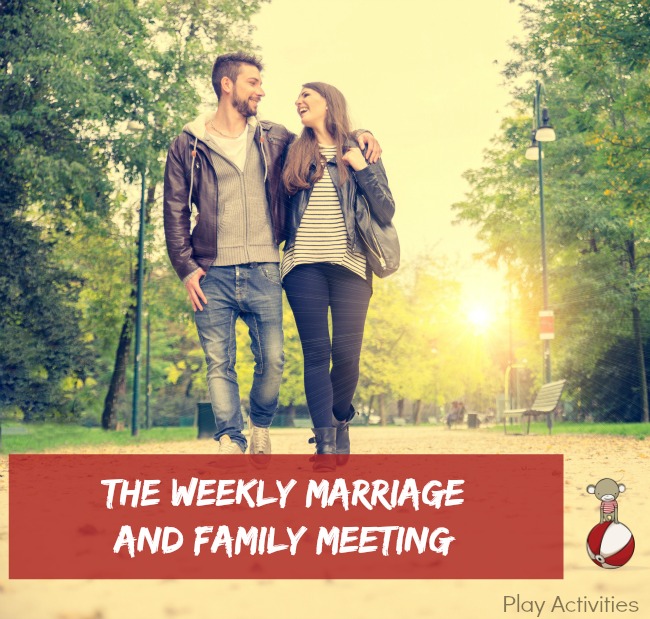 Things always seem to go smoother when both my husband and I are on the same page. Just this past week we've had sickness in the family so we've been back to broken sleep, frequent visits to the doctor or to get medicine. Since we'd been out of our regular routine we didn't get a chance to catch up with family things.
Regularly during the week we try to share what's going on with the family and have a chance to talk about us- what's on our mind. We've been doing it regularly and during times like recently, it's easy for this casual family meeting to get bumped.
Meeting regularly together as family happens during our family roundtables but we found we needed a special space to talk…
about the things we wanted to talk about in the roundtable.
the issues and feelings on our heart about family
place to share articles, podcasts, books and videos we'd read, hear or seen during the week
reflect on life, marriage, family and ourselves
Girlfriends and I can talk forever about family life, ideas, successes and trials. But for real change to happen I needed to connect with my spouse and create our family view in our family meeting.
Now either of us, may find some nugget that would be worth trying in our family that fits our family message.
Often times we share during the day as we're both tired and occupied in the evenings. Sometimes there's a block of time or an email opportunity. Getting out and going for a walk is my favourite and I would guess going for a car ride and connecting would be my husband's favourite.
We have found that these regular connecting sessions give us something positive to focus on during the week. It keeps us closer together and we both feel valued as we tackle issues and enjoy the direction of family life.
It doesn't have to be a formal meeting; sitting at tables if that's not your thing. Setting a time limit and knowing you'll have that distraction free time we've found to be way more important.
Plans for the upcoming week and budget, we've always done as an ongoing thing as and when needed. Sometimes they pop up in this meeting.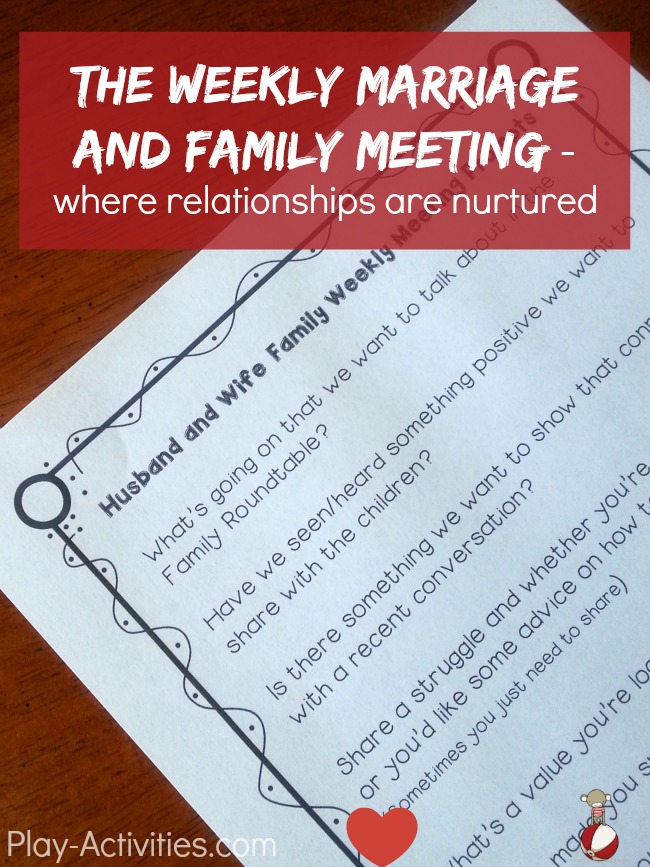 Here's the pdf of the husband and wife family weekly meeting prompts for you to start this week.
What would you add to your family weekly meeting?
If you enjoyed this post, Pin and share.