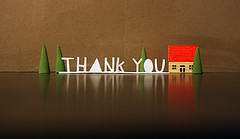 When you're excited about something you share right?
There are lots of friends online who tweet your blog posts, share on Facebook and tell their friends.
It's how we find new and exciting blogs to help us with our play journey, through Indexes and podcasts.
I was inspired by this post about giving back to bloggers to share my top referring sites who love play activities and promote them. Partly because we don't say thank you enough to people around us that matter especially when we are all so crazy busy and partly because there is always time for gratitude.
raisingplayfultots.com
steadymom.com
twitter.com
preschoolplaybook.com
notimeforflashcards.com
specialchildren.about.com
childhood101.com
earlyliteracycounts.blogspot.com
simplekids.net
simplehomeschool.net
Twitter
booksbytara
mum_TheMadHouse
SueAtkins
OrchardToys
imaginationsoup
Wishing you all the best for 2011.
Who would you Thank?