Bumper year of play in 2010! January is the traditional time to look back and look forward. Here on Raising Playful Tots we look back at archived shows and get a taster of the amazing guests.  There are so many ways we can play in 2011 and I hope this review gives you some hope, direction, makes you nod your head, laugh but above all think about ways to engage with play in 2011. Join us each week as we share our play ideas.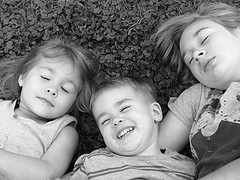 You can download the MP3 file for this podcast here , or directly by clicking subscribe through iTunes.
Listen to this week's show
Podcast: Play in new window | Download
Subscribe: Google Podcasts | Stitcher
:: Webinar

You can now hear Raising Playful Tots while on the go with Stitcher Radio.
Have a look at some ideas for play for those young babies who want to grab everything. See the best type of play for them in this ebook.