Remember that time when you just knew you were right and you were little.
How do you disagree with your parents appropriately?
During the heat of the moment the subject of the argument gets lost and as a parent we focus on the sass, anger, rudeness and sarcasm. But don't you remember that sometimes you knew you were right, if only you knew how to disagree appropriately so your point was heard perhaps we'd have a discussion and I might be right or wrong but we had a discussion.
Today's guest, Nicholeen Peck talks about how to effectively disagree appropriate in families so that everyone is heard, not that the children rule the family.  She is the author of Parenting a House United Changing Children's Hearts and Behavior by teaching self government.
Nicholeen is the mother of four and previous foster parent of many difficult and troubled teens. The Peck family's success with these difficult children was based upon calmness, the principles of self-government, and good communication. She has been teaching people around the world the principles of Self-Government since 1999.  
Plus some summertime conversation about what type of activities we did and how we got on.
Any comments about the podcast use the Voicemail
Raising Playful Tots – the podcast for parents who want to make the most of their playtime and enjoy simple parenting
Podcast: Play in new window | Download
Subscribe: Google Podcasts
Click the play button above and let's get some ideas
During the interview Nicholeen shares
The steps to how to accept a no answer without all the arguments, pleading and whining.

The way you do a correction…  little older and a little younger children when they need to learn the family way of doing something

The steps in how to disagree appropriately so your point comes across as you mean it and not leading with your anger.

What is self government and why is it important in our families?

how start teaching children to be problem solvers inside and outside the family.
the power of pre teaching and deliberate parenting
managing our emotions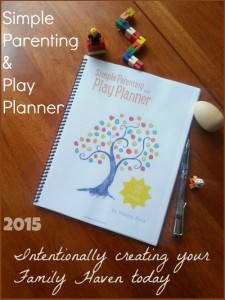 31 day photo challenge for kids – summer photo activity for kids
I'd love to hear from you about the show.
WHAT TO DO NEXT:
So you've listened to this episode – if you liked it and want to hear other ones – and I really think you will….you should do this right now:
   How to listen and subscribe to this show
New to Podcasts?
If you've enjoyed the show please take the time to share it with friends and leave a review for it on iTunes or Stitcher.