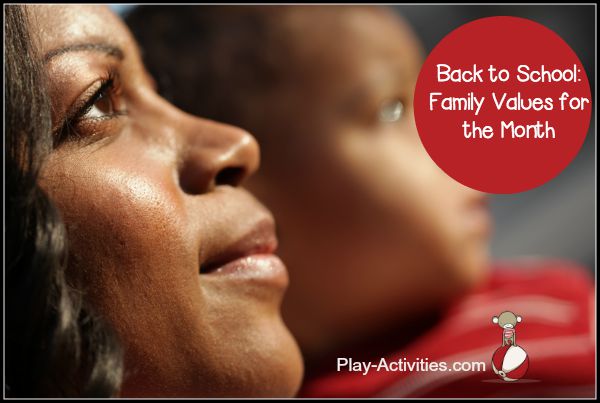 Family values help glue our families together. Yet we don't often talk about it openly within our family or to our children. Our children learn our values from seeing what we do and watching others. It's not until we see something happen right before our eyes that we realize that maybe we haven't shared this value very well. A lot of what happens within family we just hope the children will just pick it up, get it and do it. The conversation though is what counts.
This school year we're taking a closer look at character and values. We're taking a whole month where we focus on a value we really want to see.
the value goes on the electronic calendar so everyday I'm reminded of the value and how I can try and show it.
the value will show up in our family roundtable discussion
the value will show up as a dinner time conversation through a Character Conversation Card.( Buy a pack from my store)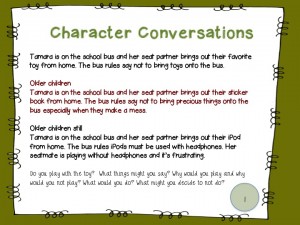 Download your Character Conversation Card
How often?
Not everyday or all the time. But there is lots of opportunity to bring values into the open with video, news reports and recalled stories from the day.
One of our core family values is time and simplicity. There's always time to stop and have a chat. Over a cup of tea and an English biscuit of course. Spending time together is important. It doesn't mean it happens all the time. But we make time to find time because it is during this time with each other that we listen, laugh and learn.
We learn to be kinder, have more empathy, vent and disagree appropriately ( well we're on our way- still not there yet!) Keeping family life simple and holding that space allows you to decompress during the week without a full timetable of activities. There will always be weeks where activities ramp up, we adjust but we become a lot more deliberate about holding us back to what we want to be.
Wonderfully we all have such different families.
We are swept along. We are influenced. We stumble.
We choose our direction.
Next steps…
Take a moment now to think of a value for the coming month.
Don't make this hard.
Choose one from the printable that best fits your family. Sometime in that month talk about that value and in twelve months time you'll have shared your values intentionally a minimum of twelve times spoken about things you wanted. It feels good to be ahead instead of catching up.
Talking about values helps us get ahead. Imagine how friendship groups with our children would be if you knew the families of your friends talked about friendship, being a friend, generosity, firmness, speaking up, speaking out, tolerance?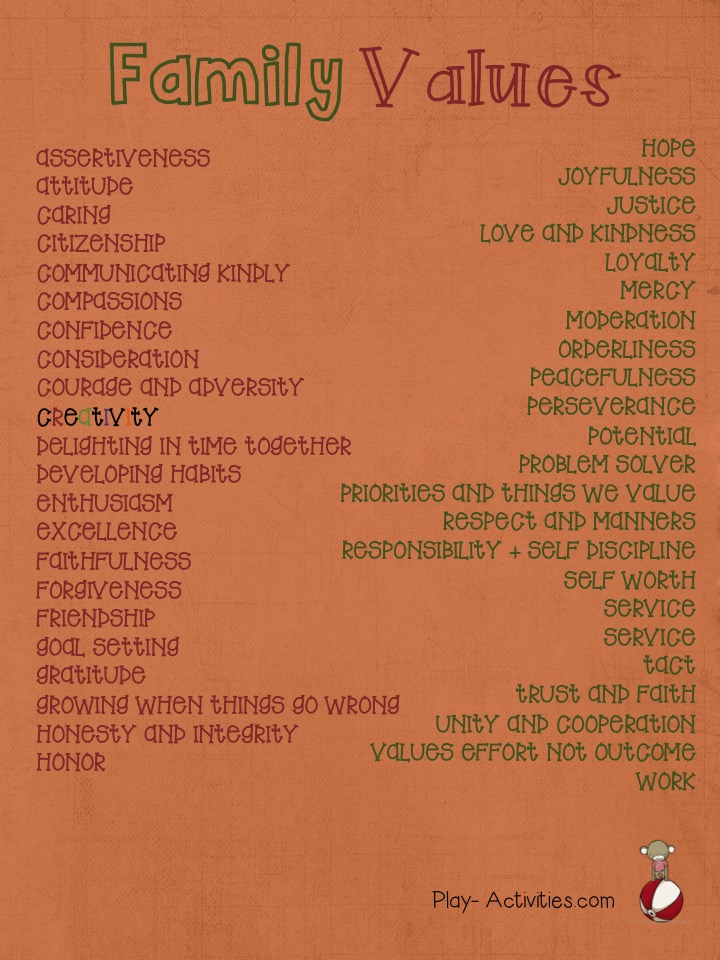 Back to School Series