This is part two of the series: Peaceful Solutions to minimize family strife.
The first go to solution is to teach and reteach as it's often only through going through the motions with another that you see where the mix up happened.  Though sometimes there is a specific problem that needs a specific solution and teach and reteach isn't the right fit.
I'll share a problem that we've had that seems fixed at the moment. If there's nothing I've learnt with my three boys is there is never a THE END solution.
2 Try to solve the specific problem with a specific solution
Problem: The toothpaste isn't squeezed from the bottom up. It's squeezed from the sides. The result is a lot( a lot) of waste in the sink. Toothpaste that's thrown away that has toothpaste still inside they just can't squeeze by gripping it out.
Lost lids. It gets stepped on- splodge! yes more comes out. With three active boys there is a toothpaste war in the bathroom everyday. Dried toothpaste.
The bonus is the bathroom does smell minty! But this positive really doesn't outweigh the problem of toothpaste use. So I've tried #1 teach and reteach.
Solution:  Find a toothpaste that isn't squeezy on the sides. We search now for the pump toothpastes. It dispenses a small amount, usually and minimizes the regular clean up of toothpaste everywhere and the lid problem isn't such a problem.
Instead of just reacting to the massacre in the bathroom  or cleaning it up myself there is an alternative solution that helps. For this specific example it's just too much fun to over squeeze the toothpaste and it's hard to control the blob when you squeeze it with your fist.  As young children their impulse control and self control is developing but we want to balance out that practice with our pocket.
There are plenty of other solutions like giving each child the blob ourselves or watching over them as they dispense. There are many. For our family we're trying this one. I can see already the youngest has to put a lot of pressure down to get the toothpaste out but so far they've found a solution themselves for that. I'm pretty happy they enjoy problem solving too.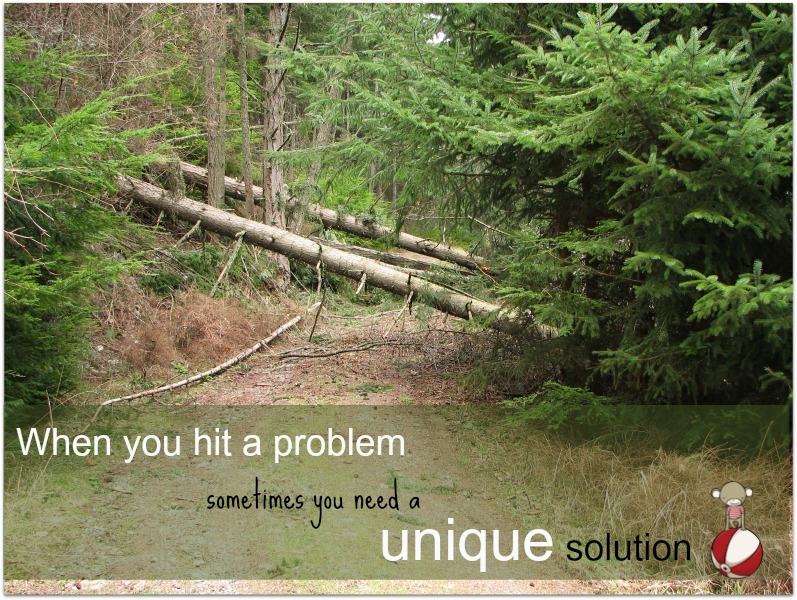 Finding a specific solution to a problem that pushes your buttons helps support us have a peaceful and calmer family atmosphere. Finding those little hiccups in our family flow and dwelling on them not to brood but to get creative and find one less way for us to roar and lose our cool. It's good news for all of us.
This week for us it is toothpaste.
This is the second part of the series : Peaceful solutions to minimize family strife.
What is it for you?