Small World Play is a really lovely way for children to use their imagination and play with others or independently for a while. Pretend play is often troublesome to beginning with for some of us. It feels strange to play like this now and then there's when is a good time to play these type of activities with the kids?
Many times all these loose parts end up scattered in bins, boxes and around the house instead of in the hands of the kids.
Come view small world play with fresh eyes. Today's show has a quick explanation of small world play. I'm sharing ideas for small world play. I also go into detail about common problems with small world play like when they get stuck playing the same scene or the big question- how can I encourage the children to play longer with these small world pieces.
Raising Playful Tots – the podcast for parents who want to make the most of their playtime and enjoy simple parenting
Podcast: Play in new window | Download
Subscribe: Google Podcasts | Stitcher
Click the play button above and let's get some ideas
Show notes: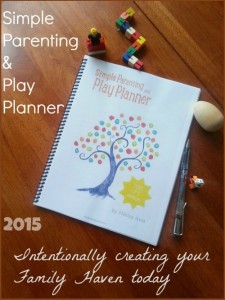 Dinovember– plastic dinosaurs that come to life in your home each November.
' small children need to have this type of play clearly modelled to them' : Supporting small world play
This post contains affiliate links.
Something to play in or on
Open a large cardboard box like the ones for appliances or your big box TV 1. Diorama  2. Cardboard box
cookie sheets
Ideas for Small World Play themes
Seasonal like Christmas, winter, autumn, spring, outdoors, beach,
Themes like: Ocean, water, artic, zoo, dinosaurs, moon, space, jungle, Safari, Forest, bugs woods,houses, construction, castles, farm, cars, suitcase, treasure hunts, cities, b
After popular characters, Frozen, Superheroes
Story related, fairy, fairytales, bear hunt
Compliments of small world play
 no sew mats, felt, playdough, sensory bins, light tables, fabric, playscapes made from felt, Stones, sticks
Where to get the small word play things
zoos
etsy
ebay
car boot sales
yard sales
toy shops
charity shops
around the house
crafty stores
Peaceful Solutions to Minimize Family Strife with Specific Solutions part 2 of a series
Where do you get your small world play objects? ( In desperate need of more)
WHAT TO DO NEXT:
So you've listened to this episode – if you liked it and want to hear other ones – and I really think you will….you should do this right now:
   How to listen and subscribe to this show
New to Podcasts?
If you've enjoyed the show please take the time to share it with friends and leave a review for it on iTunes or Stitcher.