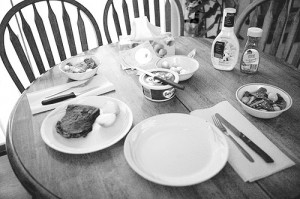 Dinner time and play isn't the first thing that comes to mind with children.
But it's the one time where we can all connect together with a focus in mind. If you've ever struggled with getting a conversation going you'll know how hard it is to find open ended questions after you've spent a good while getting everything ready for the meal. Commonly, we are so exhausted from it all.
This is the sixth monthly edition of the Dinnight play activities. To find out more about check out the other free monthly downloads.