Welcome to a special edition of Raising Playful Tots………all about the recent International Postcard Swap from Zoe Toft of Playingbythebook.net.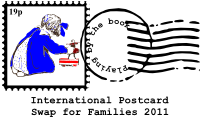 Show#63 Zoe shared recommendations about audio stories for the under 5s mostly online.
Today however, I talk about our experiences as newbie participants in the International Postcard Swap.
Listen::
You can
Listen to this week's show
Podcast: Play in new window | Download
Subscribe: Google Podcasts
Show notes::
Overthinkingmom: Deployment show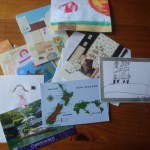 https://wilbertandherma.blogspot.com https://wilbertandherma.blogspot.com/2011/05/international-postcard-swap-2011.html
A wandering mind
https://anushankarn.blogspot.com/2011/06/international-postcard-swap-for.html
Reading upside down
https://www.readingupsidedown.com/book-chat/international-postcard-swap-for-families
Curious librarian
https://curiouslibrarian.dreamwidth.org/2370.html
Share::
If you enjoyed today's show please tell your friends.
Have your say::
"Like" us on Facebook
Join in with the topic of the week from the Podcast