Today's show features Wendy Shand of Totstotravel . She's the founder and director of the multi award winning tots to travel. TotstoTravel is an online holiday company that provides family friendly holiday accommodation for others holidaying with kids.
Wendy shares her experience and expertise in planning the right place for the family in today's episode.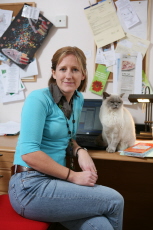 Listen::
You can
Listen to this week's show
Podcast: Play in new window | Download
Subscribe: Google Podcasts
Show notes::
"I would estimate that the average family with children under the age of three will need to take around 83lb of child-related kit with them – not including clothing. That's why our properties not only provide giant sandpits, toys, babysitting and the option of home-cooked meals, but vital equipment such as sterilisers, blenders and potties. And we can even supply a box of the right-sized nappies."
https://www.telegraph.co.uk/news/features/3631525/Meet-the-money-mummies.html
Can you talk a little bit to those of our listeners who long to go on holiday but really can't face it with little ones?
You've booked the holiday and when you get there there are things you didn't anticipate. Can you give us a few pointers in what to look for in a good place?
What types of holidays and destinations are really good for parents with children under 5? Do you have 3 top places for activities?
What makes a successful holiday with kids? Do you need to have lots of kids friendly days and activities?
You hear routine, routines routines and also that variety is the spice of life- as a former teacher share with us why you're so passionate about active family holidays and why they are good for our under 5s?
What are your top 3 wants if you're planning to have a holiday with the kids?
Cultural exchange with Chasing Cheerios
Twitter hashtages: #smartsummer: #weteach  : Fight the Summer Slide with the Smart Summer Challenge!
RPTI search on the sidebar
Support::
Post your comments after you've listened to the show below to give back to our guest. We're all interested in your opinion and thoughts.
Connect with Wendy on Twitter
Visit https://www.totstotravel.co.uk
Cheers.
Share::
If you enjoyed today's show please tell your friends.
Have your say::
"Like" us on Facebook
Join in with the topic of the week from the Podcast