Today's show features Karen Nemeth of Language castle . She's an educator, consultant and trainer with more than 25 years experience who provides resources and professional development for preschool programs on meeting the needs of children from different language backgrounds and their families.
Karen shares her experience and expertise in celebrating other cultures in today's episode.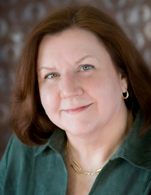 Listen::
You can
Listen to this week's show
Podcast: Play in new window | Download
Subscribe: Google Podcasts
Show notes::
In our daycares, preschools and nurseries we'll be meeting peoples from diverse places. The schools often encourage participation and liaison but how can we as parents feel confident to approach people from around the world?
Martin Luther King day was widely celebrated in January and their our black, Asian and Hispanic history months is this a good way into celebrating other cultures through festivals?
What If All the Kids Are White?: Anti-Bias Multicultural Education with Young Children and Families (Early Childhood Education)
World Playground
Support::
Post your comments after you've listened to the show below to give back to our guest. We're all interested in your opinion and thoughts.
Connect with Karen on Twitter
Learn more about Karen by heading on over to Language Castle
Cheers.
Share::
If you enjoyed today's show please tell your friends.
Have your say::
"Like" us on Facebook
Join in with the topic of the week from the Podcast