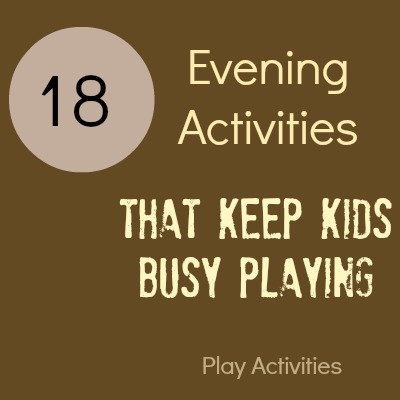 We're tired.
They're tired.
We're trying to get a lot of things done.
They seem to need us at the same time.
The afternoon to evening transition is typically one of the most stressful times in most of our homes.
With a little bit of preparation you can add these activities into your evening schedule. Some supervised and some totally hands- free.
Let's discover some ways we can buck this trend and make for calmer, happier little ones and big ones.
I love how these activities keep them busy and engaged. It's a chance to get other things done with a little prep from us. It's especially good if you're looking for some alternatives to TV time or new ideas for a usually difficult time.
If you've caught the bug and want to find, make or be inspired to create your own you must stop by these places for more busy bag ideas
Thanks for stopping by and reading. If you enjoyed this post you'll probably like the other crafts and play activities I pin on Pinterest.
Now it's your turn, tell us what evening activities do your children do while you're doing something else