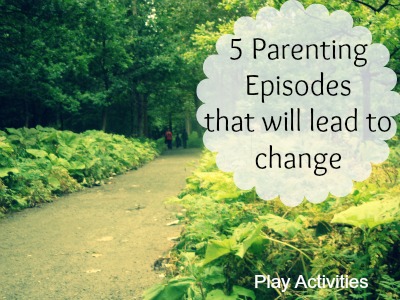 Surprise!
It's not often there's a post here on a Sunday but that's about to change.
I'm excited to be part of the launch of new collaboration and linky with Taming the Goblin, The Golden Gleam, One Perfect Day, and Dirt and Boogers. Talking amongst ourselves we noticed that there are many places to see lots of craft and play activities but really not many places to go to see parenting posts.
I do host the Friday Finds linky where you add your Parenting, Craft and Play Activities and your vlogs, video, audio, podcast related to your kids.
We realised what we all needed was a dedicated linky for all these amazing parenting posts so we could experience life's ups and downs together. After all, all these play activities happen in and around our parenting. Someone is bound to have been there before us!
Introducing…….
The Sunday Parenting Party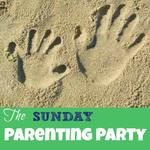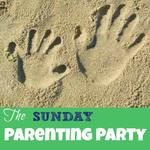 So here's what you can do..
Link up your parenting posts. Grab ones the ones that you wish everyone had read, you know the one that pulled at your heart, made you smile, documents your day, when you wrote it. Come by and share any of your parenting posts with us all.
Take a moment to browse through the other parenting posts and perhaps comment on a few.
Consider adding The Sunday Parenting Party button to your posts.
Keep up with Parenting Posts by following The Sunday Parenting Party collaborative board. Here we will pin parenting posts from the week. Also, you'll find Parenting posts on  News Stories that interest me and Parenting
With smartphones, ipads, ipods, you'll not be surprised to hear that you can access parenting goodness throughout the day- whether at the gym, commuting, doing the club shuffle or during those mundane tasks like folding laundry, cooking or cleaning.  Download an app  and subscribe to these shows or visit these sites to have portable parenting ideas to try right away.
For the first week, I want to share 5 Podcasts episodes shows you should hear.
Major Purge– Tsh of SimpleMom.net talks with Stephanie of KeeperOfTheHome.org preparing for new baby, plus 3 others ones, PJ days, homeschooling, running a business from home, keeping stuff and getting rid of stuff.: Podcast- The Simple Mom Podcast
How to Not Kill Your Baby- Vicky and Jen of Whatreallymatters.com talks to Jacob Sager Weinstein, Super Hero, Wizard, Pirate, Father, Author and Comedy Writer- funny humor. Parenting without the guilt.
Celebrate your strengths–  Saren and April of the powerofmoms.com empower us with lots of ideas on how to motivate ourselves when things don't seem to be going right based on an article.
How do you divide your time between work that has to get done and playing with your child?- Melitsa of RaisingPlayfulTots.com ( Me!) talks to Allie of NoTimeForFlashcards.com  share their struggles,systems, solutions and stories about the age old question; are we doing enough ( or too much?)
Parenting strategy-case study– Vicki of vickihoefle.com interviews parents who attended her courses- We get an inside view of other homes, what works and didn't and lots of ideas to try ourselves. There's nothing like peeking in other people's homes to give us inspiration.
Thanks for stopping by today. I hope these parenting posts give you a good taste of what's to come. Check out the other linky with other parenting articles.

');