Almost a year ago we moved in and the kids claimed some of the [tag]packing boxes[/tag].
We built a house together.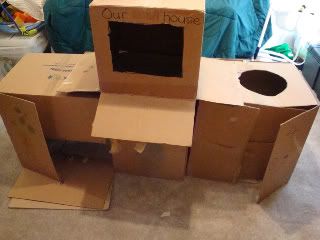 Still in heavy use and showing need of major repairs and checking [tag]Angies list[/tag] for roofing specialists; the big guy decided to add some decorative features.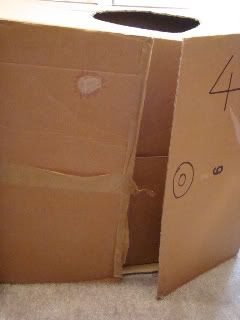 The little upkeep we did together was more tape, minor redesign and remodelling, adding a kiddy mural. It was a good opportunity to talk about upkeep and repair and relating it to real life.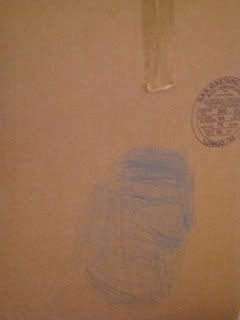 Who would have thought that a group of boxes would last a full year and be one of the favourite [tag]playdate[/tag] toys and [tag]rainy day[/tag] toy?
Never underestimate cardboard boxes.
Maybe in another year you can come over for apple pie…..