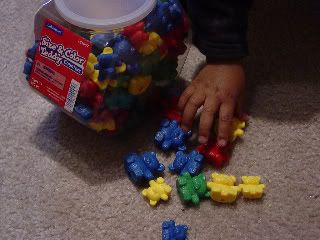 Why we like it?
different sized bears.
able to make patterns, groups and sequences.
great for counting.
Great for introducing colours
Why he likes it?
putting the bears into groups.
trying to find all the same size or same colour.
putting them in a line
The little guy beginning to learn his colours and this is a game he likes to play by himself and his brother.