When you visit a many houses.
After you've lived in a few different areas. You will start to see a variation in the games we play.
There are certain games that last in a family and become the 'family game'. I often wonder if these games last because the pieces stay together or over time we find our 'family' game.
How do you find your game?
You'll have to play a bunch of games to find the games that you like. It's exciting to learn a game via grandparents or friends. When you're at their house have a look at their games and perhaps swap or learn to play a new one.
Sometimes you see a game in the shop, via a market or given as a gift and you have no idea how to play. It's easier now to find out how to play games without instructions.
It's interesting watching the BG develop a love of dominos all because it's what he plays when he's with Grandad.
The MO is watching and will play well for a time then his is off playing elsewhere.
The LO happily plays around the games, lurking on the floor and checking in to see who's winning, but is still part of the game play.
Watching them all cosy up they are building memories. The BG is keen on learning the skills of knowing what his opponent has in his hand. He finds it incredible that his grandparents can tell him which tile to play and yet they can't see his dominos.
The domino game interest starts with them all watching the game play.
Chess is the new next game they've been dabbling with and because it was in the house they've tried it and friends have helped them when they visit.
Before the kids, my husband and I started playing Mancala. We bought a board. It's funny how things change and come back with kids. With all the moving our box is somewhere but we recently started using what we had. I thought we'd introduce a little Mancala with what we had at home.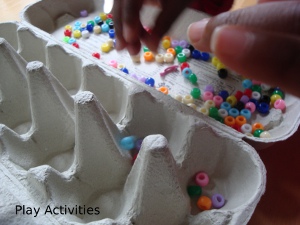 After all this is a game played all around the world with many using holes in the ground and pieces of whatever they can find to use.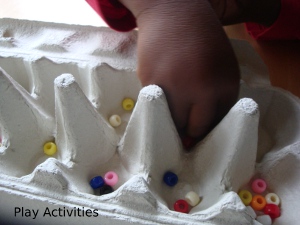 It's truly a versatile game, portable and almost instant. The bonus is how easy it is to replace parts.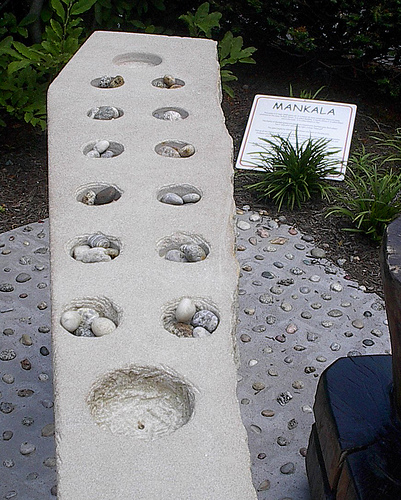 Cross blog conversation
I'm having a cross blog conversation with Mama Smiles about bringing global local to our homes without going anywhere. Plus integrating global ideas into our everyday interactions without it being a festival or special day.
A cross blog conversation involves two or more bloggers engaged in a back-and-forth dialogue across a series of blog posts. The goal is to ask – and answer – thought-provoking questions in order to share useful information with our readers. This is the first post and the question today: What global games do you play or have influenced you?
We're trying out new games to develop our family game. We're experimenting with games with a global twist. It's an easy way to share a new area or country without leaving our home. Feel free to join in our cross blog conversation.
Share your games or activities that have a global feel
Find a few games from overseas to try with your child. It's easier than you think.
Come back and tell us what you do. In the meantime, pop on over to Mama Smiles where MaryAnne will answer the question: What global games do you play or have influenced you? and poses the next question.
Learn more about Mancala
The Marble Game (aka Mancala):: A mom with a lesson plan
Make and Play the Ethiopian Game "Tegre":: Kid World Citizen