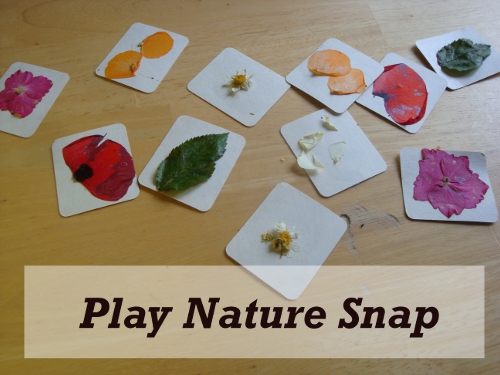 Getting out into the garden with some structured activities this week was a whole lot of fun.
The LO did a lot of scissor work snipping at the weeds. Our aim was to find some leaves and flowers to snip but he loved snipping at the grass. His brothers are into Indiana Jones at the moment so everyone in our house is out exploring. So the weeds just add to their jungle exploring experience. Well that's what I tell myself and seriously the boys are loving the experience.
Nature snap was a game I've wanted to do for a long time.  The LO is learning his colours and loves to classify and sort so this game seemed a natural fit. We could do all those things together.
Gather all your materials- doubles of flowers, petals and leaves, blank cards, glue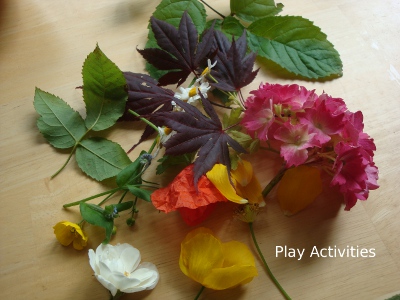 Stick on the leaf, flower or petal
Leave to dry.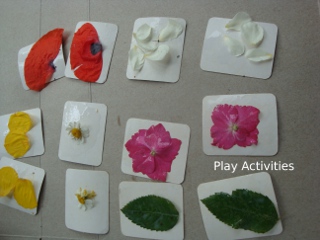 We played variation of snap and patience. Watch the video below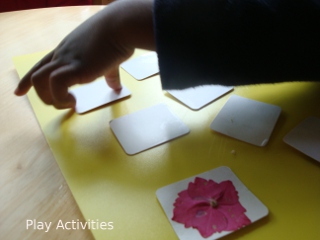 Endless fun with bringing nature indoors. We played snap, patience, sorted and classified.
More nature activities
What nature activities have you done recently?