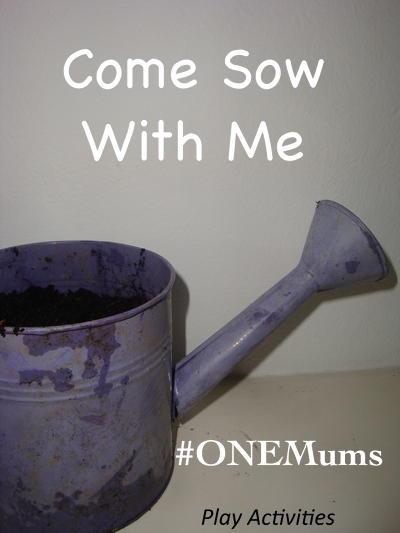 Each year we've tried to grow something.
Not because we needed to but because it's pretty amazing to show the children the tiny seeds and how with a few key things a plant starts to grow. It's real work nurturing this delicate seed, preparing the containers or the ground. Depending on where we live we need a good schedule for watering, feeding and shade as well as looking out for the insects who would love to eat our new succulent shoots. The amount of local knowledge you need is amazing. After living in high dessert, temperate and very wet ( Don't you love my technical terms) sometimes you learn the hard way that you need to adjust.
It's not just the knowledge but the supply of all the right things at the right time.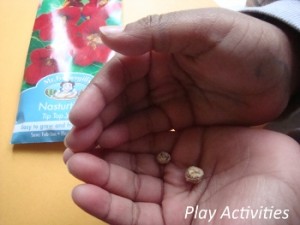 Working alongside ONE as a #ONEMum our seed planting means more as the focus changed this year.
Millions of people are locked in a vicious cycle of hunger and poverty. Poverty means parents can't feed their families enough nutritious food, leaving children hungry and malnourished.
We're linking our seed planting with the THRIVE campaign lending our voice.
Plant a seed of change in the G8!

Together, we can stop malnutrition, not just for one child, but for 15 million. We can end poverty, not just for one person, but for 50 million. Together we can break the cycle.
How do we do this?
1. Sow one- Show your commitment to agriculture in the developing world by planting a seed at home.
2. Send one– By signing the petition, you have added your name to thousands of others who stand together to help reach the goals of Thrive. Go a step further and send a message.
  
Why now?
In May, the G8 countries will meet at Camp David and agriculture in the developing world is expected to be a big focus. We also know that we have the best chance of success against hunger and poverty when world leaders unite behind good developing country leadership.
Here are a few practical ideas of what we can do now
Send a letter  to your elected officials  asking your country's leader to support effective, sustainable programs that save lives.
Send people to ONE to sign the petition
Share a living proof video
Share updates on your seed growing on your blog and link them here.
Would love for you to participate in the Come Sow With Me Meme by  sharing a seed planting activity  ( Sow one) and encouraging others to do something by ( Sending them) Come back here and share your photograph and your post on the Linky. Let's see how many we can do before the G8 at the beginning of  May 2012
Let our voice count.
Keep us updated on your seeds progress