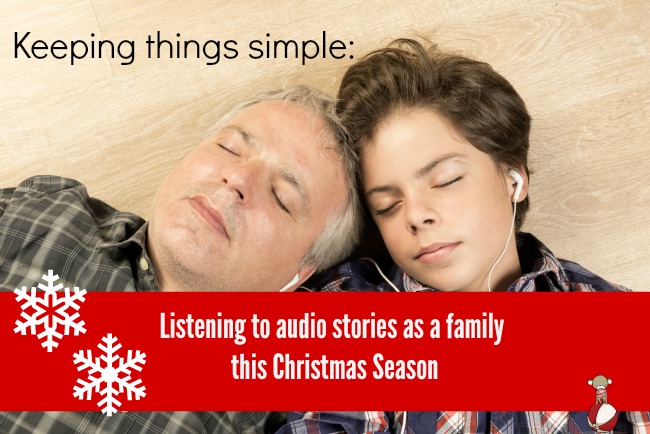 Audio books are not just for long car journeys.
Since you can download the apps to your phone and other portable devices it's even easier for the family to take their stories with them.
I grew up listening to stories on the radio and love the theatre and drama of it all. There's something about stories that bring them to life when you hear a good story told to you.
The challenge around the Christmas season is to keep things simple and continue to have a slower family life. One of the ways we're going to try this year is having audio time together.
Unlike watching the same productions on the TV or going to the movies while you are listening you can be coloring, making, baking and doing or playing. This makes it perfect for the family to experience some downtime together doing what we wish and enjoying a shared experience of story.
Here's a list of the best audio books for Christmas wish list, including affiliate links, that suit the family who wish to have more time together listening to great story and building memories.

Radio Theatre: A Christmas Carol
Introduce your family to the radio version of A Christmas Carol. This version is 90 minutes, so can easily be split into smaller sessions during a week. It's Charles Dicken's story about Ebenezer Scrooge, Tiny Tim, and the ghosts of Christmases past, present, and future.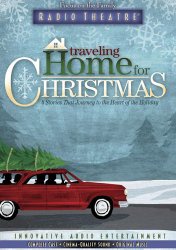 Traveling Home for Christmas: Four Stories That Journey to the Heart of Christmas (Radio Theatre)
A series of three short stories each ranging from 28 to 45 minutes for each story makes this a best audio for families who are looking for some together time during mealtimes or on the road between activities.
O. Henry's Christmas by Injunction and everyone's favorite The Gift of the Magi.
 Tolstoy's Russian classic Shoemaker Martin
Anthony Trollope's Christmas at Kirkby Cottage

Adventures in Odyssey: Countdown to Christmas Advent Collection
While the first two books fit all the family , Adventures in Odyssey, we feel is definitely for the elementary ages. If you're looking for an audio treat each night then this popular series offers 9 hours for the 24 advent days. Although it might seem a lot that's just about 23 minutes a day of listening. Great to tidy the table, clean up the kitchen together time and finish off listening in the evening or sitting by the fire. There are 24 adventures to help kids and family experience Christmas in a meaningful way.

The Box of Delights
I remember watching, the box of delights as a child so for nostalgia and sharing experience this is definitely on the best audio list.
Who wouldn't want to receive a mysterious box that has powers to shrink you and transport you through time? This is a long audio story with over 8 hours but it's easy to whizz through a little here and a little there.
These four are on our wishlist for family time during the holiday season. Portable fun to transport us out of our normal life and into the lives of these characters for a brief time.
It's all part of gifting our family a holiday season we want and not getting dragged along. Try our holiday ebook to get the family holiday season you want too.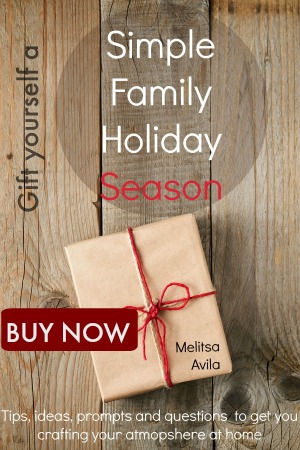 *Pin and Share *
What audio books would you recommend for Christmas listening as a family?