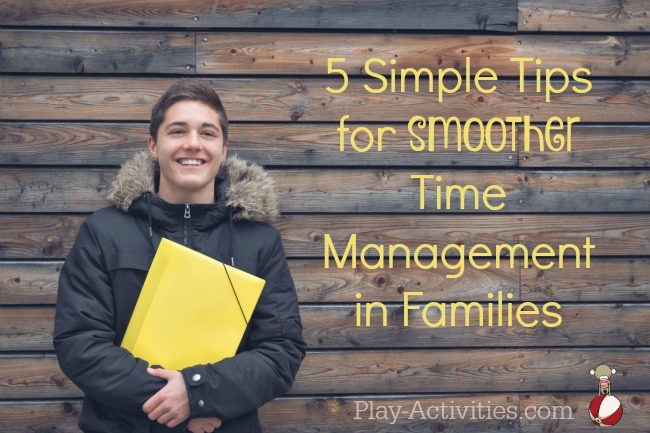 Managing our own time is hard enough and making sure things get done. But what about time management for our children. When you have a few you start to notice that we all have different views of getting out the door on time. One child is always dragging or lost their shoe, favourite toy or put down snack.
Like many families we have our ups and downs with time management. We definately have a dreamer who takes life easy. There's no hurry and no time. In our family we also have perfect time keepers who are ready before the time. We also have variations in between.
What we have learnt about time management is that it's not caught. You have to teach it and slowly over time they get it ( Usually when they are somewhere else they do it!) If we don't teach them these skills they don't have anything to fall back on when all else is failing or choose to do and be proactive.
Learning time management skills is a life skill we all wrestle with and within the family is an important time to teach and share different ways to tackle time issues. It can only help them as they move through school and the pressures of schedules increase and on into higher education and work.
Try out these 5 simple tips for smoother time management in your family where we teach them and share how and not just give them new things to do and overwhelm them.
5 simple tips for smoother time management in your family
Evening list
Devise a simple list of things, with your child, that always get done when they get home so they have a rhythm to fall back on.
Help them prioritize the list with contributions, homework and play. Many times the focus is too much in one category and neglects another.
Show them the differences between things that must, need and they would like to get done.
Display it in a place that's easy to see and private for each child.
It's not a special page so expect to update it regularly. Think shopping list not museum artifact.
Weekly plan
Get a huge desk calendar or giant post it notes and teach the children how to add their list of things to do.
Start with paper and pad if at all possible so they get the idea of size and scope of their work before advancing to online solutions.
The paper belongs to them. You can put it up or leave it out. Online plans are out of sight, in pockets and even the alarm or beep is often missed.
Let them graduate to online solutions as they master time management. There's no hurry.
Remember to add contributions, homework, clubs and activities, practice, fun things and exercise.
Teach them how to layout their week

before

they feel overwhelmed by their weekly to dos.
Sharing the homework diary/binder/planner
Make it one of the first things they do ( on the evening list) to share with you what's come home from school. Do you need to make a run to the library, store, call someone, do an activity or make something?
Ask questions about the day, homework, what caring activities they saw and not just grades, scores and results. Help them get perspective that they aren't a number or a grade.
Encourage them to tick things off that's been completed.
Help them adjust the plan for the night due to the updates of what's happened from the book bag or within the family.
Download the book bag of paper
Have a system for incoming paper from each child.
Have a place where all that paper lives before you file
Always check the bag before it goes back out
Photo important documents into an Evernote folder. The scan feature lets you search to find words in the photo.
Note any messages from school ( Report Cards, Envelopes addressed to you, notes from other parents etc) It's amazing what can end up in there!
Negotiate Contributions
When life gets busy we put things off for a little bit as we adjust to a new situation. Eventually we have to pick things back up and carry on. During busy times for the children we need to teach them how to do the same. One way is through negotiating contributions. Instead of just dropping all their contributions they can
Going through each scenario with them to find the best solution rather than tell them you're teaching the skill of learning how to make (wise) choices.
The last point if you walk through what happens if they don't do their contribution is there to show how interconnected we are in the family. How we need to work together and how important it is to ask for help and for us to to care and help each other.
As children do more outside the family with clubs, activities and schedules they are doing less contributions at home.
It's a problem when we focus on high grades and achievement without working on personal relationships, caring for others and working with others within the home.
Other alternatives are
changing the contribution from a longer one to a shorter one
changing the type of contribution from I must be there at dinnertime to do the contribution to I can do it whenever I get home ( no one waits for me)
Teach the art of negotiating the contribution than dropping contributions altogether.
Bonus
At the end of the evening make sure the evening activities template, the weekly plan, the book bag are right back where they should be ready for tomorrow and even better family time management.
For more simple parenting and simple ideas follow me on Pinterest or listen to ideas on my parenting podcast: Raising Playful Tots
Pin and Share