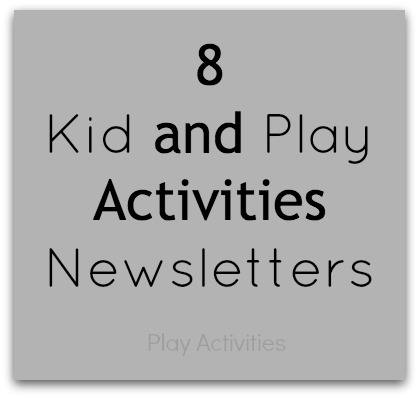 Where does our inspiration come for the kid and play activities we share with our children?
Sometimes we can be all out of ideas and when that happens I turn to my trusted source of play activities.
You can sign up to most blog posts by clicking the subscription information on each site but these links below are sharing more than the blog posts from the past week. We all have archives and you can search for keywords but sometimes you just don't know what you're thinking of and just need to see a few ideas and it gets you thinking of an idea for your child.
Each of these newsletters below have been writing play activities for a long time and do them with their children. Pop on over with the links to sign up to the ones you see here and you'll have lots of activities and ideas to keep you on those I'm not sure what to do days.
Share them with your friends. Often Nurseries, playgroups and daycares centers are looking for ways to encourage play and these ideas are perfect to share with your local place.
 8 Kid and Play Activities Newsletters you should know
Thanks for popping over the  Sunday Parenting Party .
We're linking up parenting posts that involve us as parents. We keep the Sunday Parenting Party free of activity based posts and instead focus on helping each other as parents through giving and seeking advice and sharing things that worked.
If you're new here we'd love you to join in by adding your post to the bottom and have a read of the other posts.  Let's jump into two articles from last week  I enjoyed from this past weeks Sunday Parenting Party.
Wonderfull (Full of Wonder) Wednesday
Would love you to pop on over to both these parenting posts and have a read.
In the meantime, link up your parenting articles below. If you're mentioned below feel free to grab your featured button from the sidebar.

'); // ]]>