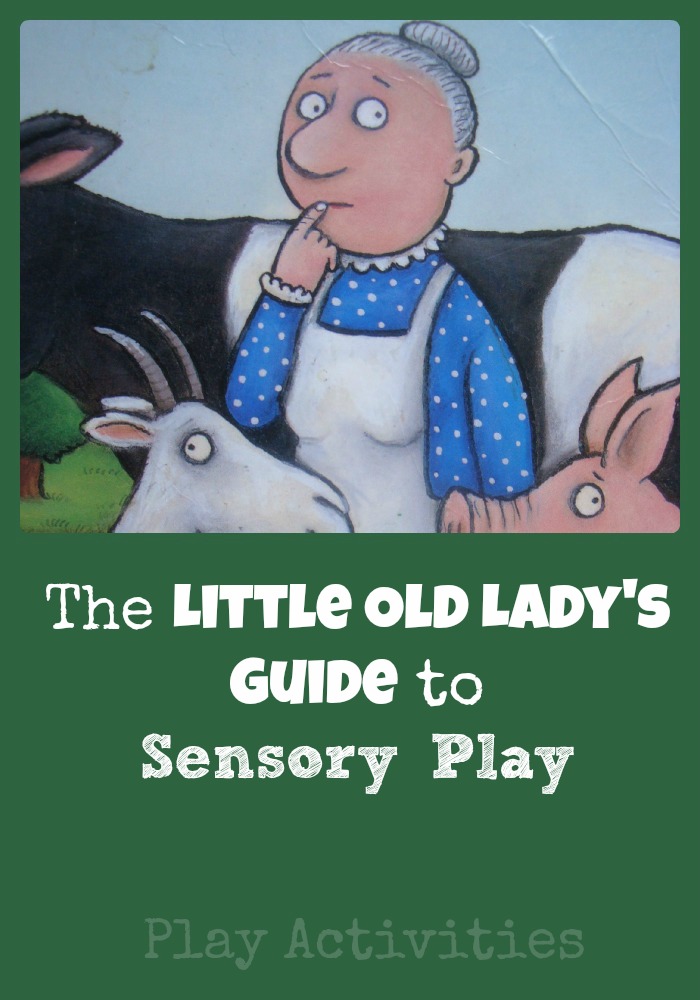 Welcome to Day Twenty of 31 days of Sensory Play.
Time for some action, touch, movement and listening from one of our favourite books-  Squash and a Squeeze
 by Julia Donaldson.
You can see from our copy that it is well used.
A quick summary of the story  is a little old lady lives in a small room ( house) and she complains there's not enough room in her house. A wise old man heard her complaining and suggests bringing in different animals until there are so many animals in her house it is much worse. He then makes the suggestion to send them all out and naturally she finds she actually has plenty of room in her house- really.
Try as an action story instead of sitting on your lap. Work through the story together acting out parts. This is a really familiar story to us so we know all the animals and the repeating phrases. Choose a book that you know well. Have lots of fun with the voices and overacting.
Touch and sound are two of the senses we don't often deliberately target  together. This activity is both calming and exciting depending on the energy in the room. It does draw the family, playdate or group together but gives them scope for creativity to act in their way in their area.
Below are listed are some of the keywords and actions. It's just a guide. The kids will come up with ones and you'll find other ideas too.
Squash- Push hands down like you are squashing something
Squeeze- hold hands body width apart and squeeze together like pushing on an imaginary ball.
Hen- flap like a chicken around in a circle
Nose- wiggle your nose
Goat- Baa Baa!
Chew-
Trod- big stamp
Pig- left hand fist to nose and turn like a snout or oink oink!
Chasing the hen- parent ( pig) chase the child ( hen) who is flapping
Cow- Moo
tapped out a jig- little made up dance
Open the window- if you're safely able to do this or mime.
Shove- shove a large cuddly toy out a door
Puffed and Push-against a wall
Frolics- dance around the room smiling
Who knew that this old lady had so much sensory play going on in her house?
Watch the video of Julia Donaldson singing this book

 Your turn
Focus on movement, touch and sound with a book full of repeating patterns. Let us know which book you chose.
Come back and share your experiences, stories and activity.  Share your post here in the comments or share your photo on Facebook
Find the other days in this series
Grab our badge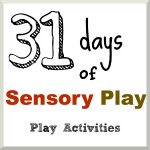 This post is linked to Sunday Showcase