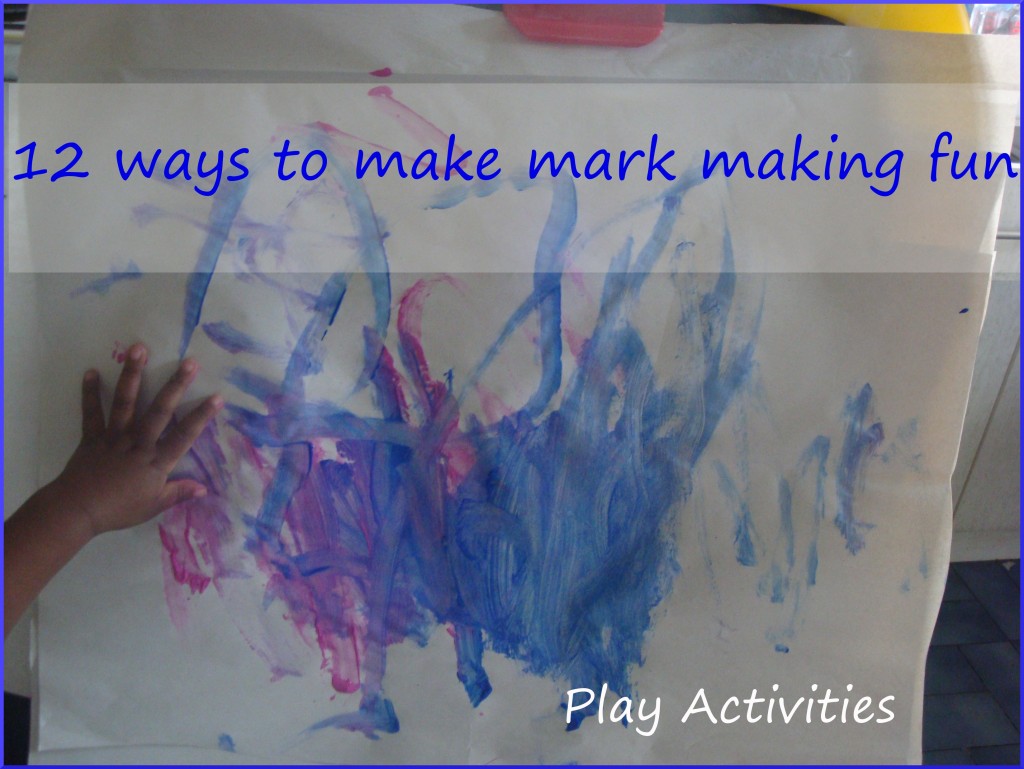 Drawing is just drawing.
Mark making is  just mark making.
Sometimes it is just us that doesn't have the inspiration to gently lead or suggest them into a new direction. Do you have days like that?
MaryLea of Pink and Green Mama shared on Raising Playful Tots that it is just fine for our children to be doing the same drawings over and over again. You'll have to listen to hear what our children have been fixated on. If I have the same materials around and same me then I need to find some new inspiration to do so I help them veer off  and try something new.
Sometimes we need to look at something we commonly do and find another way of doing it. That even means switching the word 'writing' for the better name 'mark making'. After all that's what they are doing- mark making. Writing leads me down the path of doing the letters or the writing right. Making a mark gives me the subtle difference that stops me as the parent from expecting too much and allowing for creativity. It allows me to let them experience. If you prefer writing and don't have this as a problem; Excellent.  I hope it's helped someone else.
These are new ideas to me that I've found recently that really looked good for my boys. I'm sharing them here.
New ways with the same thing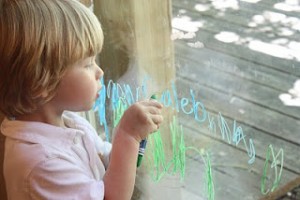 Vertical writing with window crayons :: I can teach my child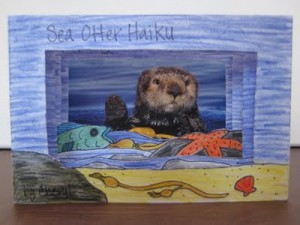 Tunnel books :: Teach Kids Art
10 amazing writing activities :: Imagination Soup
Creating comics with kids :: Nurture store
Leftover punched letters instead of stencils ::  Club CK
Make it yourself
Folded paper tutorial :: Papervine
Decorating their own journal book :: Duck Duck Octopus
Make your own card game with natural objects :: 5 Orange potatoes
For the bigger brothers and sisters of the under 5s
The family writing club: SouleMama
Watercolour and black pen art doodles :: Maisar Mendonca
There's a time to keep introducing new play activities and a time for repetition of skills. Evaluating where we are with each child and adjusting will make for a happier child and you. Keeping mark making fun and an experience will reap its own rewards. Who said mark making had to be all about the alphabet!
What fun ways do you use to keep writing fun? Would love to see your link or ideas in the comments
If you enjoyed this article, get the Play Activities Newsletter. ( It's free!)