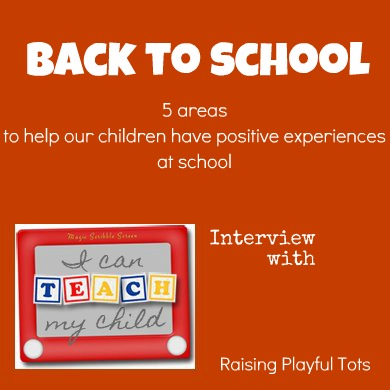 Jenae a teacher who is staying home to raise two boys. She blogs over at icanteachmychild.com. She created her blog to hold herself accountable to being intentional in the time she has with both of her children and it's also a fantastic resource for parents and carers wishing to enrich the development of their young child.
Listen::
Listen to this week's show
Podcast: Play in new window | Download
Subscribe: Google Podcasts | Stitcher
| subscribe through iTunes | on-the-go device
What we learn in this podcast::
Why you wrote  71 Things Your Child Needs to Know Before Kindergarten
and the follow up article 33-ways-to-prepare-your-child-for-kindergarten and why it caused so much controversy?
Realistic timeframe of how to deal with school readiness
 Dealing with the way we see our kids and other see our kids when new words like disorder, disability, difference start to come up and how we deal with what we thought was just quirkiness or character
 5 areas we can work on as parents to help our children have positive experience at school?
Links::
Summer Fun: Painting Seashells :: Mom to 2 lil Posh Divas
Learning Resources Timer
Cross Blog conversation with MaryAnne of Mama Smiles
69. Everyday sensory alphabet activities :: show
Everyday Sensory Play Alphabet Activities :: ebook

Now that you listened to this episode of Raising Playful Tots, here's what you could to do next:
Education is meaningless without action. So, tell me what you learned from this episode, and how you plan to apply it to your family in the comment section.
If you enjoyed this episode, do me a favor and share it on Twitter or Facebook. Or better yet, send a personal email to one of your friends whom you'd think would love this.
This part is important. I'm currently have only a few reviews on iTunes, and I need to get to 10 reviews. If you have a few seconds, can you please go to iTunes and leave me an honest review (after subscribing).
Thank you.