Yesterday I posted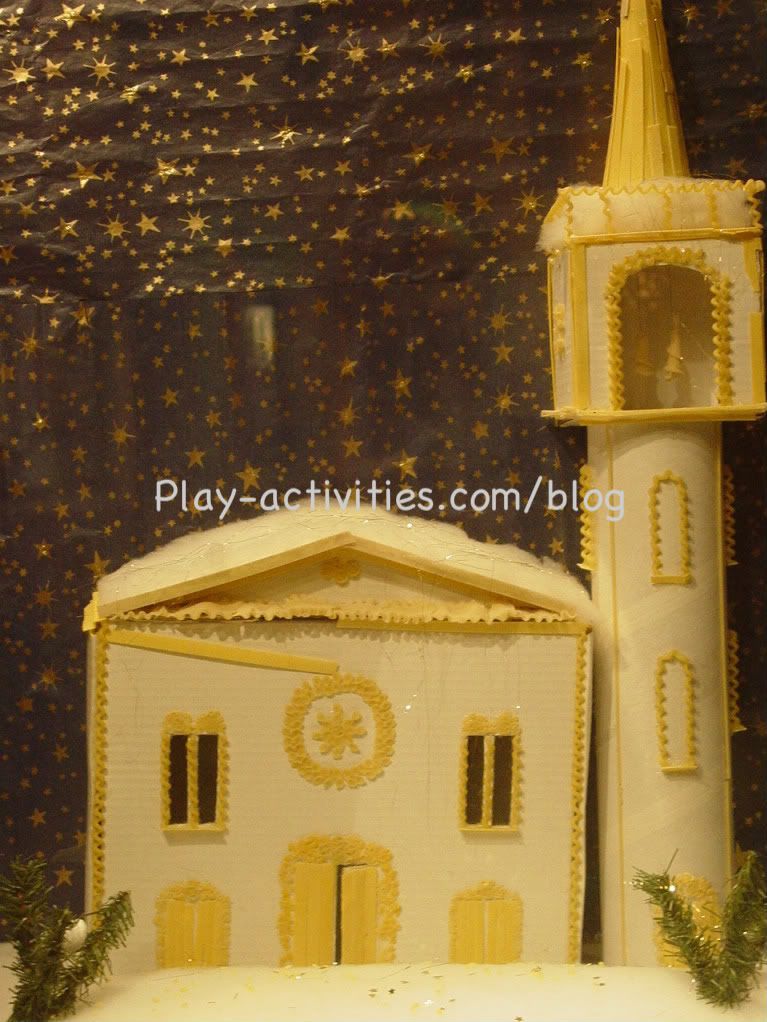 and another one.
We went up to a Christmas market in Belluno, Italy. Belluno is up in the mountains so it was much cooler than we expected when the sun went down.
It was a festive atmosphere with lots of music and smells.
On our way back to the car we found a crowd of people at this window. You could buy fresh pasta made on site. Another time we actually watched through the window a team, probably the local family owners, making long pasta. I don't know which type. It was too cold to stay for long. I'm thinking they made all different types of pasta judging by the range we see here in the photo.
I love this picture of pasta. It reminds me so much of all the wonderful pasta we had and the fun we had in Italy.
People can be so imaginative. I can't imagine how fiddly this must have been.
But beautiful.
Please visit the others at Tell me Thursday to find out the story behind their Wordless Wednesday post.