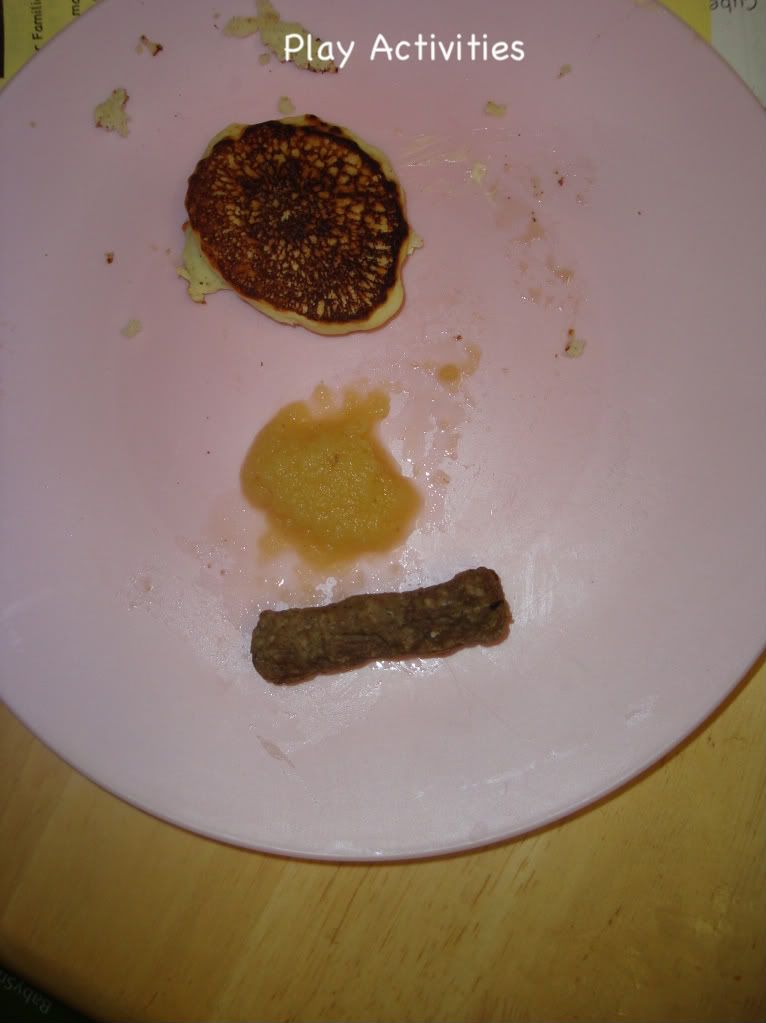 The perfect time to play with food.
I was busy getting another batch ready for three hungry monsters 🙂 Just kidding. I'd already blobbed the apple sauce and BG added the sausages to each plate. It didn't take them long to start moving things about and making faces.
BG wanted me to point out he made some cool glasses 😉 Did you spot them? MO decided to make a monster. Kind of reminds me of one of the characters from Monsters Inc….
I love it when they get creative.