I shared our [tag]Baby Einstein[/tag] story earlier this week and left saying,
..It is possible to not use Einstein DVDs as a babysitter but it does require you to be a lot more creative. It's not always possible ..
I asked on Twitter what other people do as an alternative to TV as an electronic babysitter for babies and toddlers. Here are 10 play activities or suggestions in no particular order.
Toddlers and babies
[tag]NoFlashcards[/tag]: My standby is play dough with new exciting tools ( potato masher, safety scissors) or this https://tiny.cc/iaiya
[tag]taramcclenahan[/tag]: BOOKS are a love of my little guy. Also a ball w/a clothes basket, hide and seek w/his toys, selection from a mystery box
[tag]Multitaskingme[/tag]: have you tried mixing bowls and measuring cups? Used to keep mine occupied for hours!
[tag]aliceseba[/tag]:"real" stuff to play with dishes, hair brushes..any safe, utilitarian object. current toddler doesn't really like TV
Under 12 months
Place baby in swing/bouncy chair or on soft rug close to a patio window so they can see out. They may or maynot be able to see everything but they'll notice movement, shadow and follow sound.
Move the baby to different parts of the room so the baby has to move their head to hear different sounds. Find places where the sun comes in or where moving trees and shadows dance. Vary the closeness to you.
Secure household items securely just out of reach for babies to reach.
Start collecting different types of ball shaped items. All big enough NOT to be a chocking hazard but different textures, sizes and colours ( but not all on the same ball) Lemon, lime, orange (Just be sure to be present, in sight and close by for safety. Nubby balls, ping pong, American footballs, Nerf balls. It's not about the handling them but the touching and moving.
5. Babywearing.
You may have shorter periods of time.
For mobile babies try a pack and play.
Sibling (s): They can help with songs, rhymes and stories. These are always welcomed by baby.
These  ideas won't work for all babies, toddlers and all situations but I hope you have some more ideas about what you can try.
A new one for my 14month old……………………….  Pack and play + [tag]Balls[/tag]
=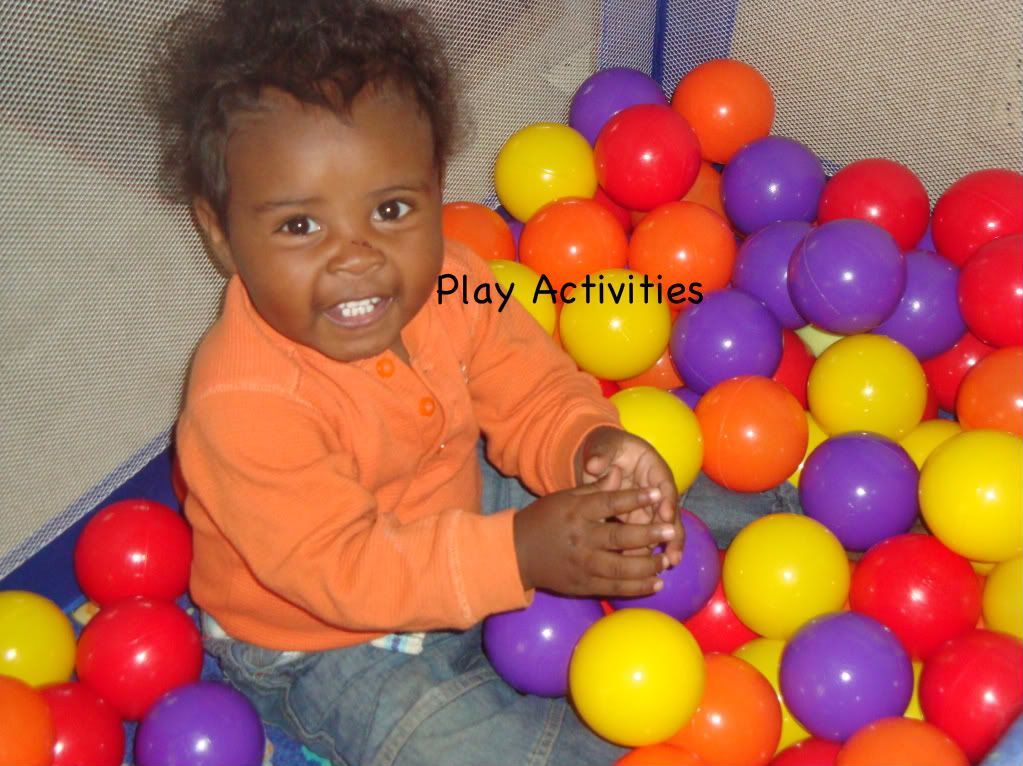 Looking for Quality Toys that entertain and educate? Try [tag]Fat Brain Toys[/tag]
What do you do when you need some hands free time  and you have a little one?