Like Dawn of Paintermom.com, I grew up going to the library all the time. With the lovely weather during the summer or the rainy days of summer there's always a time to pick up a book.
We're still trying to be outside more. We're getting that more by taking more of our indoor activities outside. Reading is one of our newest things to do outside.
The boys have those pop up tents.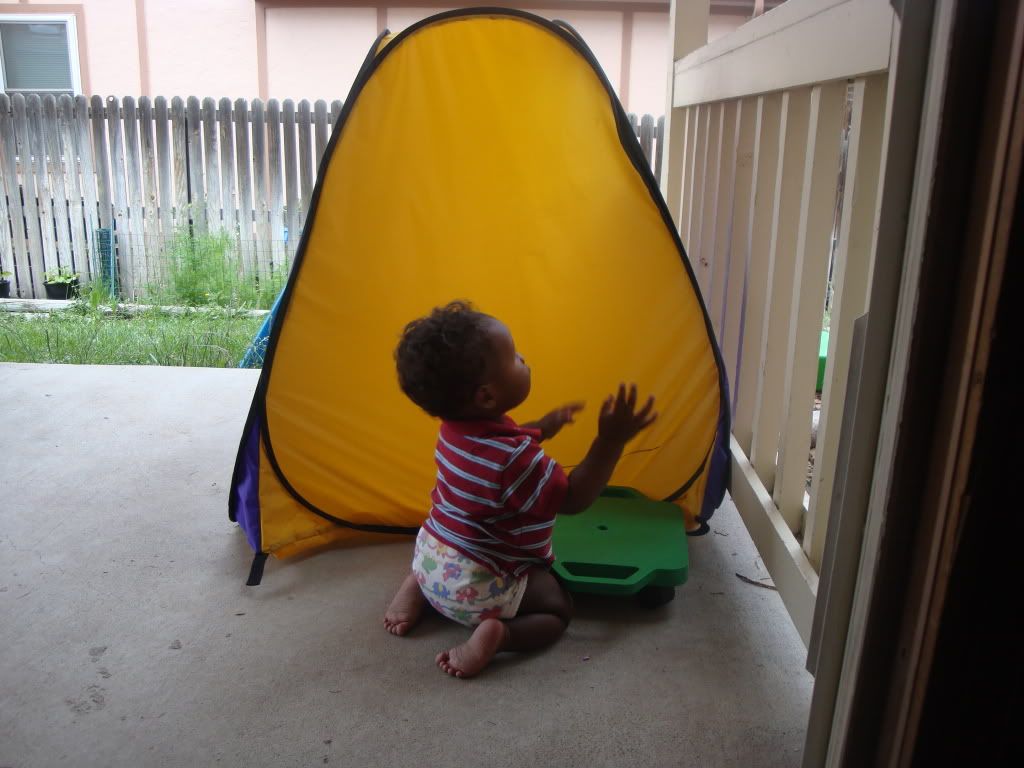 I tried reading in there but I was way too big and it was way too hot for me. The boys loved it though. One of the benefits of having an older brother is that you get to hear reading books above your age. This is great for vocabulary building although we have to take care that the themes aren't too 'mature' for the MO.
The two series that are favourites in our home are Ricky Ricotta's Mighty Robot Collection (Books 1-4)
and Horrid Henry
I used to worry about finding good boy books but Dav Pilkey has it spot on for boys. We've finished the Ricky Ricotta series ( minus one my son tells me) and this week I found The Adventures of Super Diaper Baby
.
 These chapter books are for bedtime and evening reading and I have to hide them otherwise they read on. It's great to see them so excited to read. These books aren't for the faint hearted as they have a lot of potty humour that (my)boys and kids absolutely love.
The evening was nice so I was doing a bit of weeding while the boys were having their bedtime chapter. I was under their open window and the amount of laughing by all of them made me smile. Mind you it did take a while to get them settled to sleep. I was just happy to know how well stories can change your mood and make you laugh out loud.
Stories are meant to be for fun and pleasure. I try and keep it that way right now because learning to read is frankly hard work when you're 6. I love a good chuckle when reading a book too.  My all time favourite lol book has to be Pest Control
. I want them to know that reading isn't just about learning but to make us laugh too.
We've just read Francesca Simon's book, Horrid Henry. Henry is the boy who sticks out in the family. Always doing things wrong compared to his Perfect brother ( Perfect Peter). I think all brothers can relate to this one.
At the moment we try and balance our reading with Easy readers. The BG reading to the MO and LO ( if he'll stay put. Seems to bother the BG no end with the LO moving around while he reads a story) The MO grabs picture books mostly from the shelf and we get a few out of the library. The LO has board books and overhears lots of stories.
 I really hope his first word isn't poo!
Sometimes we get stuck in a rut…like when we were between chapter books. We found this children's book list. We decided to look at the top 100 books kids should read.
So now we have an aim and a plan.  We'll have to restrict our books like Danielle of daniellesjourney.com muses too.
We have year round school so we're back to school next week. With the long summer evenings we'll be outside reading. Won't you join us?
What's your summer reading plan?