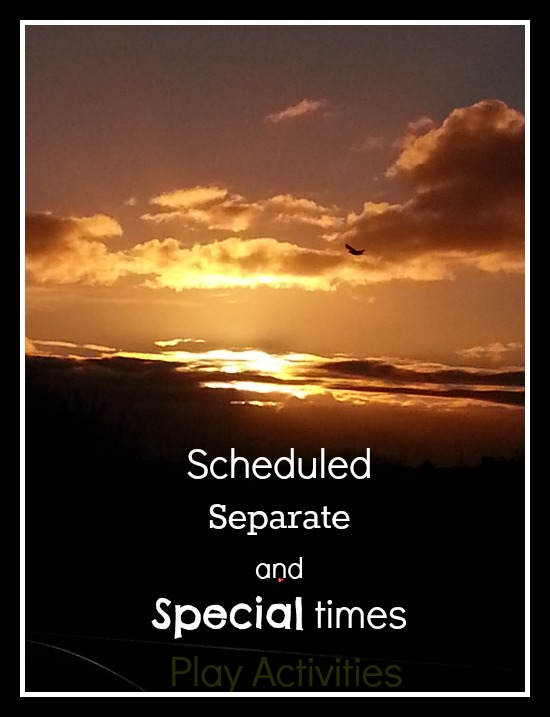 Once a week do you get the chance to just stop.
Not the end of the day flop when the children are in bed and you've got time to catch breath.
I'm talking about during the week with the children. A chance when you all stop and spend time together?
When I look back on my childhood I have very clear memories of having a day when we would do the same routine in the morning and the afternoons we would spend together as a family.
We might head off into nature or visit family or friends.
But many of the days we would spend at home together but separate.
My parents were busy doing activities. My mum was reading and my dad writing. My brother and I found things to do. Many of my fondest memories of childhood feature this special day that happened every week.
No two weeks were the same in what we did yet the same thing happened. Scheduled, separate and special times and above all else it was simple.
Every week we would have a special time together and it was very different and separate from the rest of the week. That different and separate time gave us time to breath- catch up and connect.
It was the pause my parents needed.
It was what we needed.
We noticed and reflected.
Asked and explored.
Got in deep, drifted and daydreamed.
My parents were very busy during the week running a small business and raising their family. My mum worked outside the home, in the business and at home. She did that triple duty so many parents do.   My dad was busy planning, working, traveling and being a present parent. All those times away from either parent didn't matter half as much as when we had our scheduled separate and special times together. Now we were together.
RESET..
Do you have a block of time that you schedule weekly that's separate and special to everything that you do usually? It's a time when you nurture and connect with your family working together on an activity, in each other's company or in the same home but on different projects. It's a protected time when that fort takes over the room and doesn't have to come down or when the LEGO stays out… Dream a little… If you have scheduled separate  and special times with your family what would you do?
Thanks for popping over to the  Sunday Parenting Party .
We're linking up parenting posts that involve us as parents. We keep the Sunday Parenting Party free of activity based posts and instead focus on helping each other as parents through giving and seeking advice and sharing things that worked.
If you're new here we'd love you to join in by adding your post to the bottom and have a read of the other posts.  Let's jump into two articles from last week  I enjoyed from this past weeks Sunday Parenting Party.
Find Compassion for your Child
Would love you to pop on over to these parenting posts and have a read.
In the meantime, link up your parenting articles below. If you're mentioned below feel free to grab your featured button from the sidebar.

'); // ]]>