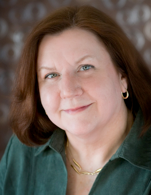 Today we're finding easy and fun ways to add some cultural diversity into our playtime with Karen Nemeth. Karen Nemeth, author of Many Languages, One Classroom: Teaching Dual and English Language Learners
, educator, director and consultant in the field of child development and early childhood education
Listen::
You can
Listen to this week's show
Podcast: Play in new window | Download
Subscribe: Google Podcasts | Stitcher
Show notes::
Why we should have culturally diverse materials in the home?
Where is a good place to start to find culturally diverse materials in the home?
multicultural music
books in different languages
software
apps
Ann Morris: Bread, Bread, Bread (Around the World Series)
Houses and Homes (Around the World Series)
Shoes, Shoes, Shoes (Mulberry Books)
Bilingual books and music along with ipad apps  :annalomba.com ( pictures and languages)
06:55 Search for Markets or a festival for authentic experiences
Musical instruments from other countries or play materials made out of natural things.
Wheel on the bus app
LanguageLizard.com Bilingual books, newsletter and books in other languages.
1 in 4 babies born in 2005  were to immigrant families in the US
There are more than 250 languages are spoken in  London making it the most linguistically diverse city in the world.
Support::
Post your comments after you've listened to the show below to give back to our guest. We're all interested in your opinion and thoughts.
Cheers.
Share::
If you enjoyed today's show please tell your friends.
Have your say::
"Like" us on Facebook
Join in with the topic of the week from the Podcast
Call from the UK 0203 286 7109 | Call from the US 512 827-0505 ext 3998 leave a voicemail.