Sorting and counting activity that is quick and easy!
What little one doesn't like trying on the family shoes? Mine certainly does. With the weather wet, wet, muddy,muddy we've all been in our welly boots for most of the week. As we come in we line them up to dry out. This was one of those natural play activities that combined something my little one loves- our shoes and his love to try them on with its pair or not. It's nice to indulge them a little bit
Usually we are chasing him around the house with random shoes attached. Today we played.
Line up the shoes/boots in mixed up order.
Bring along your toddler.
You'll be surprised at how quickly they can pick out the pairs.
We counted 1, 2 with each boot.Of course we had the fun of chasing him around the house to pull them off and put them back in the right order.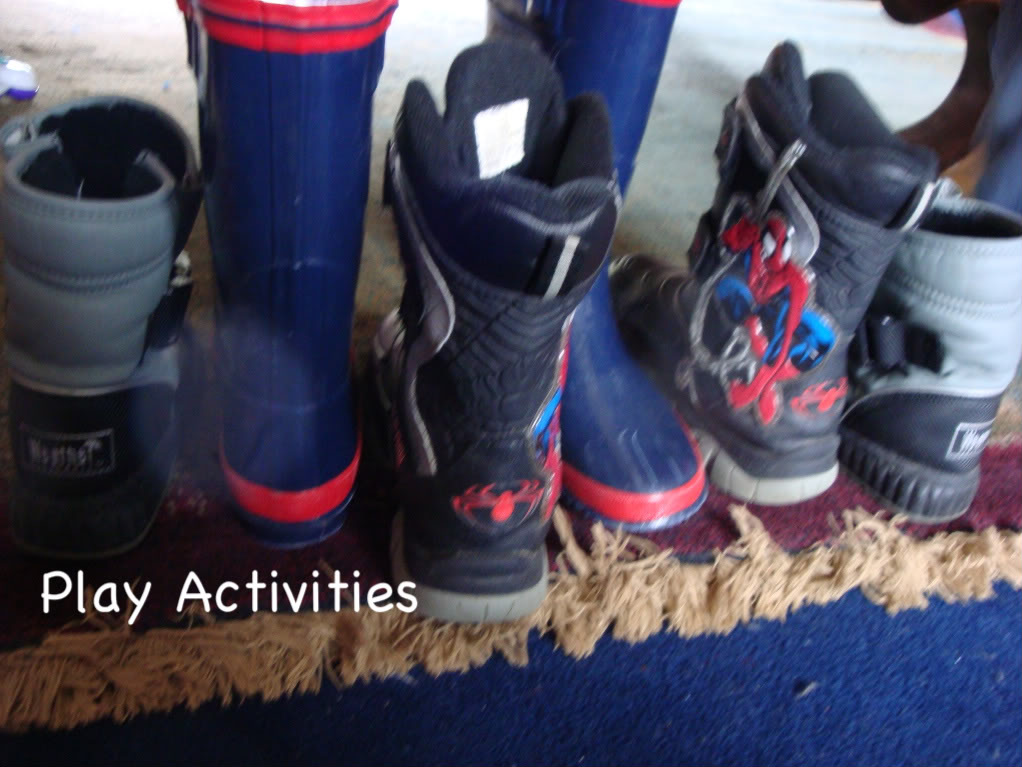 What do you like sorting and counting?