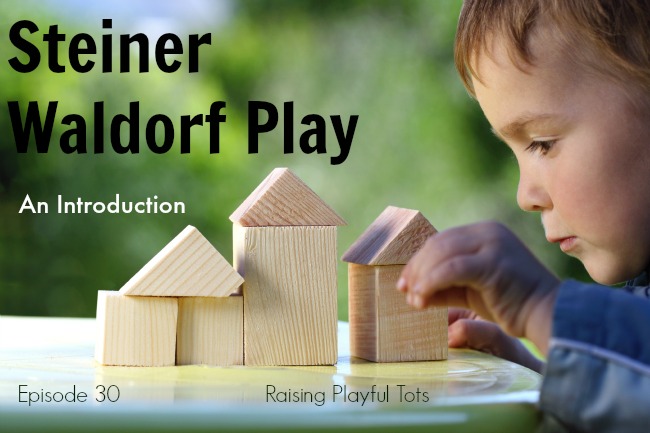 Janni Nicol Consultant specialising in Steiner Waldorf, Core tutor at the University of Plymouth , and author of Creative play for your toddler Steiner Waldorf Expertise and toy projects 2-4talks about Steiner- Waldorf play a play concept that is becoming more popular. She gives background on the movement, activity ideas and information about how important this style of play concept impacts our 21st Century children in this 29 minute podcast.

You can download the MP3 file for this podcast directly by clicking here, you can subscribe through iTunes.
Listen to this week's show
Podcast: Play in new window | Download
Subscribe: Google Podcasts | Stitcher
Show notes
00:00 Introduction and Welcome
00:35 Moving with kids. How do you do with play inmind? Pizza bites
03:00 Love hearing about what play is happening with you. Email me. or Voice mail 512 827 0505 x 3998
04:16 Last week  Talking Tots. This week Janni Nicol.
05:15 Introduction to Janni Nicol, tutor, consultant and International author of Creative Play for Your Toddler: Steiner Waldorf Expertise and Toy Projects for 2 – 4s
05:45: How would you recognise Steiner Waldorf play? What is it?
08:35 What type of play activities and toys would you expect to see in a Steiner home for your baby?
11:15 Examples of games you would play with your child
11:50 Treasure basket play: Learn how to set up your own

14:00 When do you start formal schooling?
14:30 Different play at different ages.It is important how children play with each other at different ages. Very different when child and adult plays together and child to child plays.
17:25 Imitation is important. Adults need to be worthy of imitation.
18:48 Whatever you do. Do it properly. Start and all the way to the end to see it completed and accurately.
20:39 Collecting the materials with your child and making it together is part of the fun of play in the Steiner-Waldorf approach
22:00 Educational toys have a very different effect on children.
22:31 Judy Johnston: Tessy and Tab
Weekly find: KaBoom playdays
What are your thoughts on Steiner and Waldorf play?
This show is part of the moms talk radio network
Looking for
play

activities?