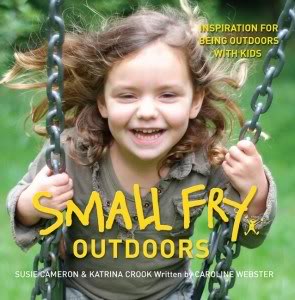 Part two of the interview with Caro Webster  @salisburydowns about Outdoor play
We talk today about Outdoor play activities by balancing indoor and outdoor play.
Imaginary play outside?
Listen to the podcast by clicking the triangle play button located at the bottom of this post
I was very much encouraged to go and play outside. I remember the scuff marks on my shoes because I used my feet to stop and not my brakes. I remember  being outside a lot growing up. I did the bulk of my growing up in a small village then small town so we were never far away from being in farmland. The boys have grown up firstly in a very small village and right now in a city suburb. I know I have felt out of my depth with outdoor activities. Whether you have moved or are looking for interesting things to do outside. I know how easy it might be for us to be outside but sometimes it's hard to motivate the little ones to stay out for long periods of time. Some can and some need a little help.
The photographs in Caroline's book, Small Fry Outdoors really bring the ideas to light. After listening to both interviews you'll get a sense of the type of activities to expect in this book.
I've really enjoyed our copy as a coffee table book and as an ideas book.
Contest
*********** This contest is now closed and winner notified***********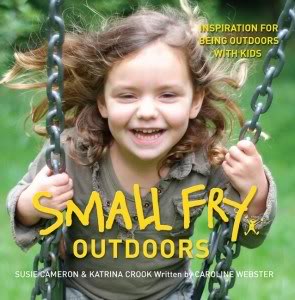 Two books on offer today. Both books were kindly sent by Caro from Australia for two winners.
Send an email to info AT raising playful tots DOT com telling us a new outdoor activity you would like to try or a successful outdoor experience.
For an additional entry
Tweet your favourite outdoor activity: @playactivities
This contest is open to those with US or Canadian addresses.
Void where prohibited.
Contest is open today, Wednesday 15 February and closes Midnight Tuesday 23rd February 2010 MST.
Winner is chosen by random.org.
Winner is contacted via email.
Winner must reply with postal address within 48hrs otherwise a new winner will be chosen.
Looking forward to your entries……………………..
Start a conversation about this show in our community….
This show is part of the moms talk radio network