Drowning in empty [tag]Plastic Easter Eggs[/tag]? Don't throw them away. Recycle them into part of an imaginary show.
As we they sat eating Easter Eggs today. We were making funny faces with them  a bit like the Muppets and trying to make them talk. ( Too much chocolate)
We had altogether too much fun. Since we had a few this is what we made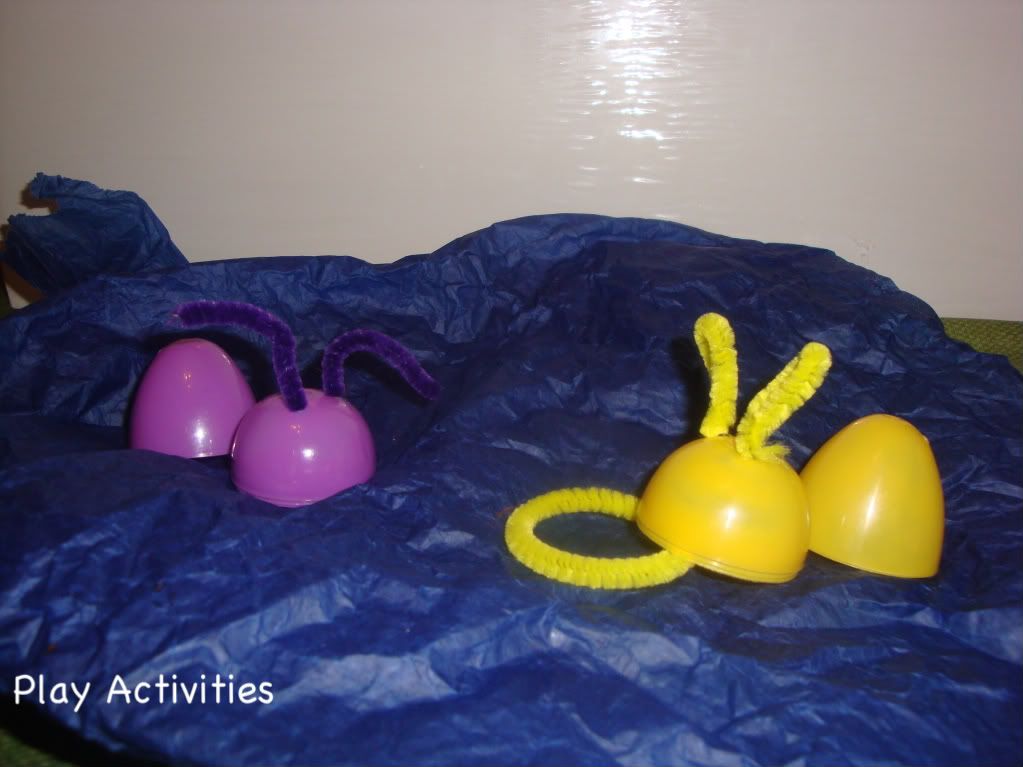 Tried to convince the boys they had their own Loch Ness but they decided they have some new dinosaurs instead. I need to tell them the Nelly story.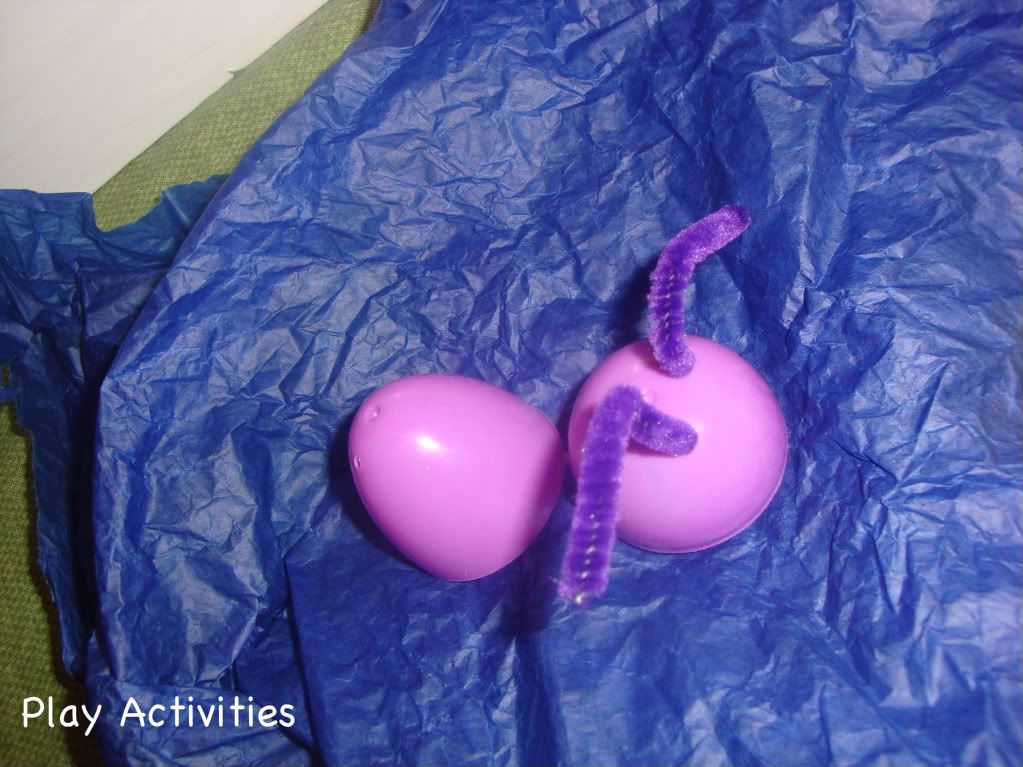 Imaginary play- can't beat it!
For more [tag]play activities[/tag] with empty egg containers
What do you do with your empty egg containers?