This is the second part of the interview: Overlooked creative toy.
In your experience with blocks have you seen it as a boy's toy?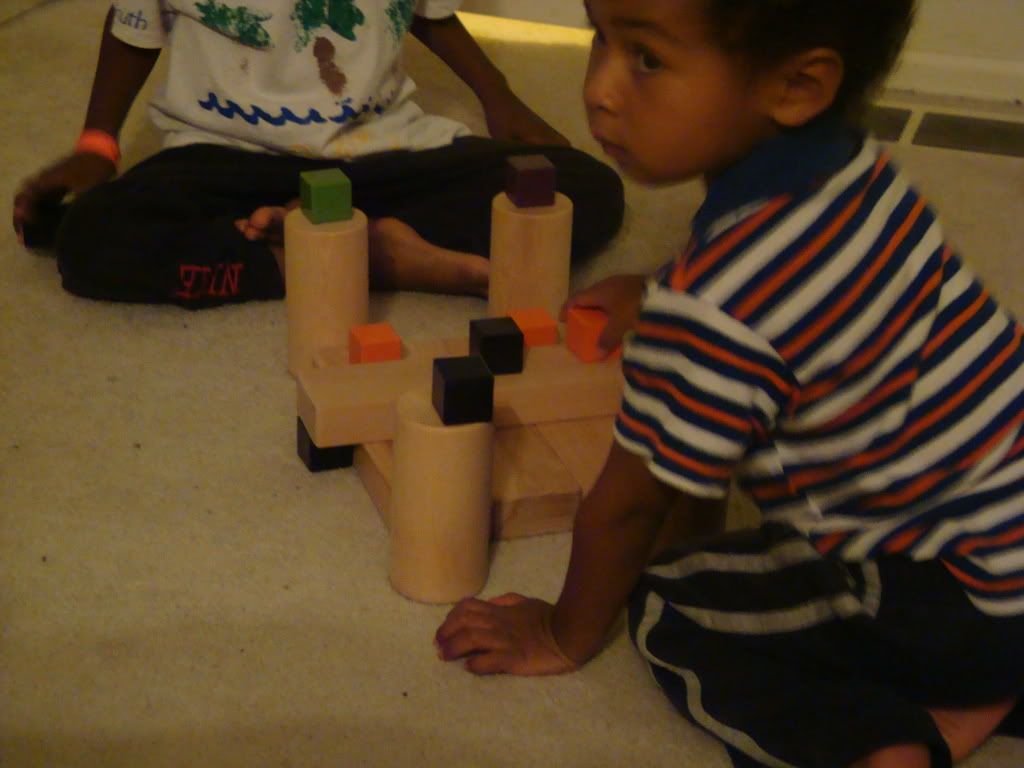 No, but children accessorize them with different things as you'd expect with young children. They may play with them differently but still use them equally. Adding accessorizes help promote pretend play. Adding large and small pieces of cloth give children the chance to dress up , by wrapping themselves in the cloth and being whatever they choose. The small pieces get used for so many things like blankets, objects like baby dolls. If you choose solid colours for the material it doesn't suggest a person leaving your child the imagination to be. Other examples of objects to accessorize include; dishes, people, animal figures, shell, & stones, yarn, paper, scissors etc. Naturally, not all at once and age appropriate.
How should you organise them?
Each family should find a shelf space to store them. Storing like with like. e.g. all the cylinders together. This way the organization makes the blocks look more appealing than a jumbled heap in a box or bag.  When you put them back use the time as a sorting activity by putting them away in the same way….early classifying. Try reinforcing it as a math game, " All blocks with curves….. or 1/2 the size of this one go here." This helps develop their language and it's fun.
How would you advise a parent whose child prefers TV and electronic toys to get involved with blocks?
Parents need to be patient and allow the child to play for a while with them.
How would you introduce block play to your children by showing or allowing them to experiment? Is it ok to join in?
Resist the urge to direct play or build something to get them going. Instead don't say what are you going to build. Let the child test out whatever is in their mind. It's important not to send the message , " I'm supposed to build." Children will be trying to please the adult. Children will engage with the blocks if they are behind the ideas.  Parents can instead ask questions- "What shape do you need? I'll hand them to you." or  " Tell me what you are doing?" " Where would they sleep?"  Here the parent is being the assistant not the director.The parent is deepening and not directing. " Who should I be?" Let your child direct.
How have your children used the blocks?
Through exploration they come up with lots of ideas. Blocks become books or houses. Whatever they want them to be. They don't mix the blocks with LEGO. Since they are not the same sets or systems it can become overwhelming and frustrating. We stick to simplicity. It encourages more creativity.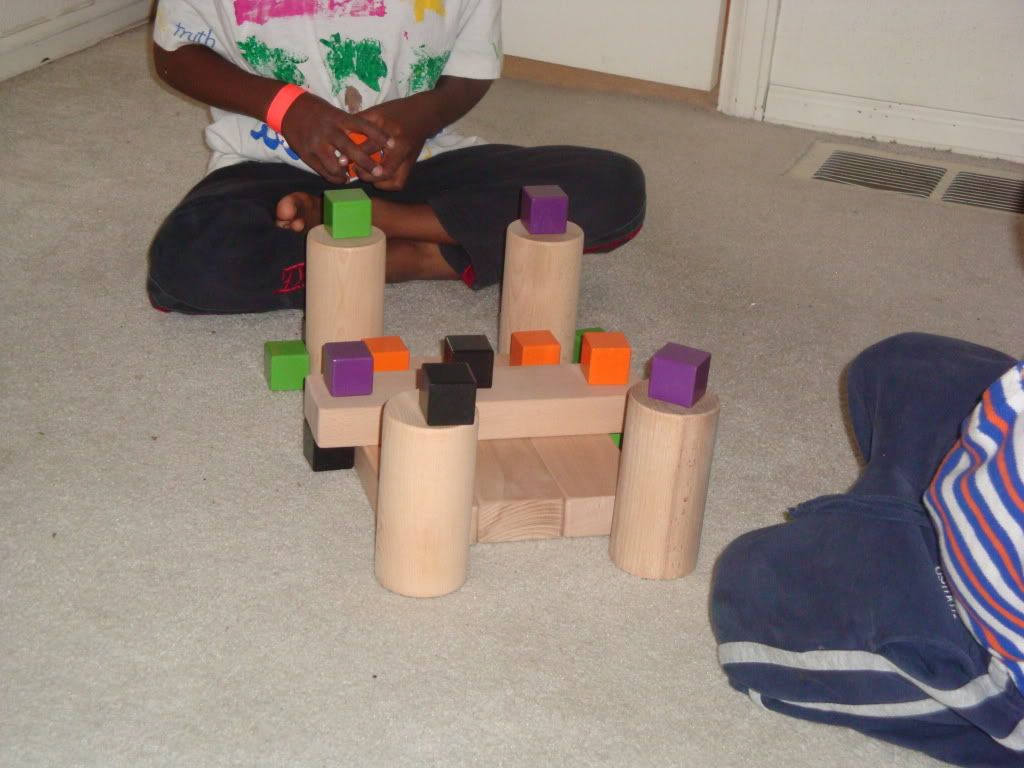 How many blocks is enough?
You need a large enough amount to realize your ideas and suggest patterns but not too many to be overwhelming. For maximum play and learning potential I'd recommend:-
| | | | |
| --- | --- | --- | --- |
| Ages | Step I | Step II | Step III |
| 1 | 1 box | | |
| 2 &3 | 2 boxes | 1 box | |
| 4 &5 | 2 boxes | 2 boxes | 1 box |
| 6 & up | 2 boxes | 2 boxes | 2 boxes |
What makes this set different than other block sets?
City and Country school unit blocks have a booklet that comes with each set. It gives clear hints at how to support block projects. The learning potential is explained.
The coloured cubes are made of natural wood. The colored cubes are there for inspiration and they don't detract from using the blocks but enhance the play.
These blocks are endorsed by the City & Country school where they were designed.
Other sets on the market feature a few of each piece but lots in other sets. Crucially, children need lots of the same pieces and fewer of the others to be able to create, build and experiment successfully.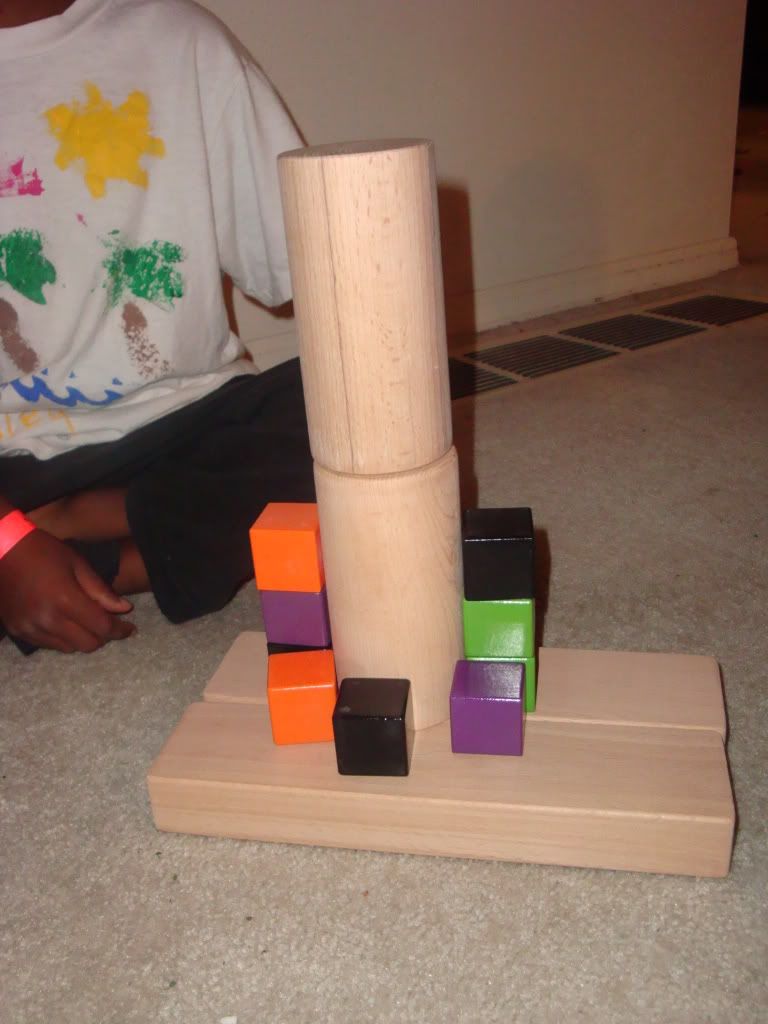 Can you tell us more about the science and mathematical relationships the blocks foster?
Science the concepts of balance, physics, trial and error,planes,  and problem solving. Maths the concepts of area, fractions, volume, multiples and patterns.
To order your set of blocks visit www.kidoproducts.com or call the school.
My boys played with these blocks for a long time. They really enjoyed playing with them both together and individually.
Elise Clark, Director of admission at City & Country school. She's a teacher and parent. Elise has been in education for 20 years. She also teaches a graduate block building course for teachers at Bank Street College of Education.