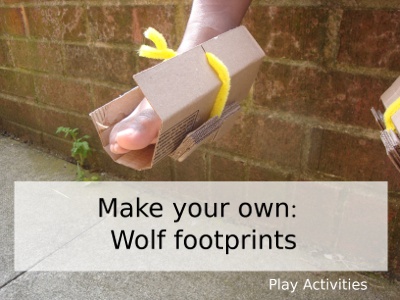 We're following along with the MeMeTales Summer Readathon. This week the theme is Animals.
We cuddled up and watched the  Donkey and Wolf.
The LO was a little wiggly and jiggly so we decided to do some making activities together.  The other week we had been using flour in a sensory activity. The flour got all over the LO's top which he  had to shake off in the kitchen. He and his brothers made footprints in the leftover flour. It's that memory that made us think about footprint making. I also remember seeing on Pinterest the pin of a pair of shoes that you can make animal prints.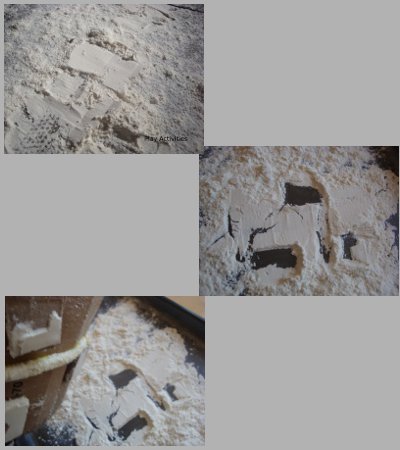 We decided to make our own out of cardboard because the wolf was always running it would be fun to spot his tracks.
We worked together using the things we had at home. I know it doesn't look pretty but the LO walked his paws off.  His make believe paws lasted a session but the story will live on. There's something fun about connecting a story to a play activity that extends their play.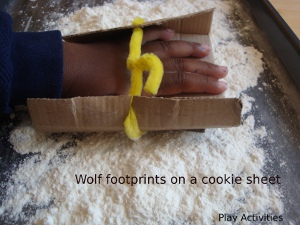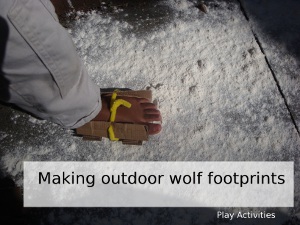 This post is part of the MeMeTales readathon. We're reading a story on my phone or online then doing an activity connected with it. Find out Why and how you can get involved by visiting  all the friends. See my disclosure here.
Visit other animal activities
What did you play today?
Can you spot the wolf's tracks?