Clearly I'm late to the party with Instagram  and Instagram tags but I love it!
With the Instragram app on my smartphone wherever I am with my little ones I can snap a picture and share it. I love looking at my friends pictures and discovering new people.
We're all about intentional play so I particularly like the playful parenting side of things like you, since you're here 🙂 There are lots of tags or hashtags on Instagram that instantly connect you with virtual communities of likeminded folks.
I'm sure you have your favourite ones too.
No matter what time of year Instagram is great for capturing the season but during the summer it's like a special secret weapon. During the summer most of our usual routines are completely different whether that's blogging, working, and the kids. It's easy to keep in touch with our playful sides and share our fun.
Here are some of best most well used Instagram tags on play and kid activities
Go find some fun friends and me on Instagram and have a fantastic summer!
How to find and use tags on Instagram?
 Go to your profile page. See the yellow arrow in the picture below. Note the magnifier at the top.

Click that to search.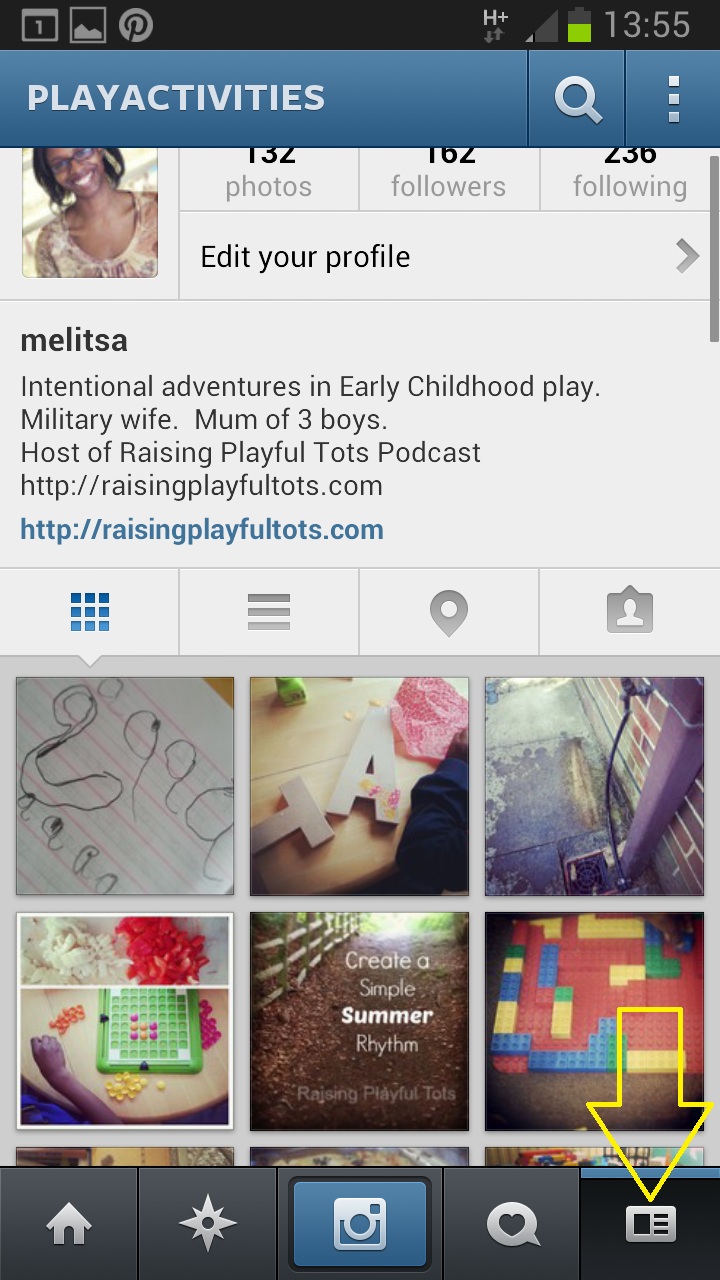 3. You'll come to a screen like the one below.
4. Select tags
5. You can see which tags I have used in the past or search for some new ones ( Hint: Use the tags below 🙂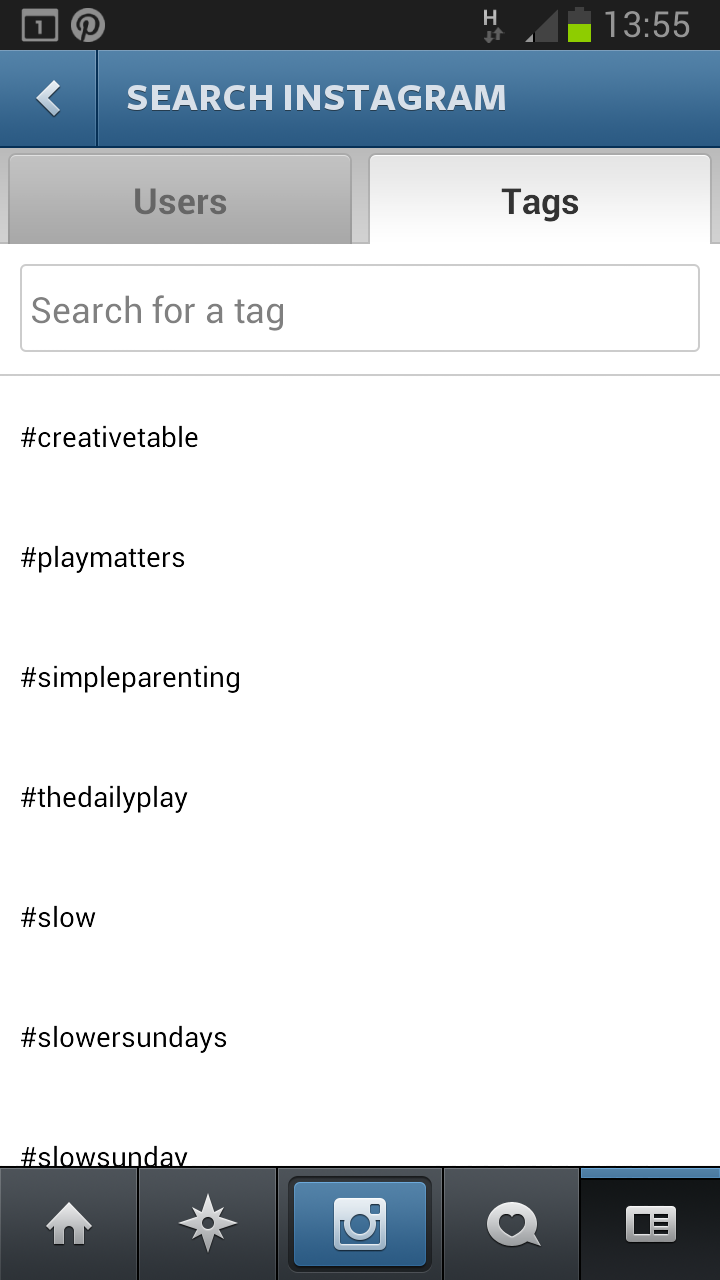 6. I clicked #playmatters on my screen
No.1 is a thumbnail of all the photos at the moment. My phone said there were 5864 photos. That's a lot of inspiration. ( current view)
No.3  Click to see more pictures.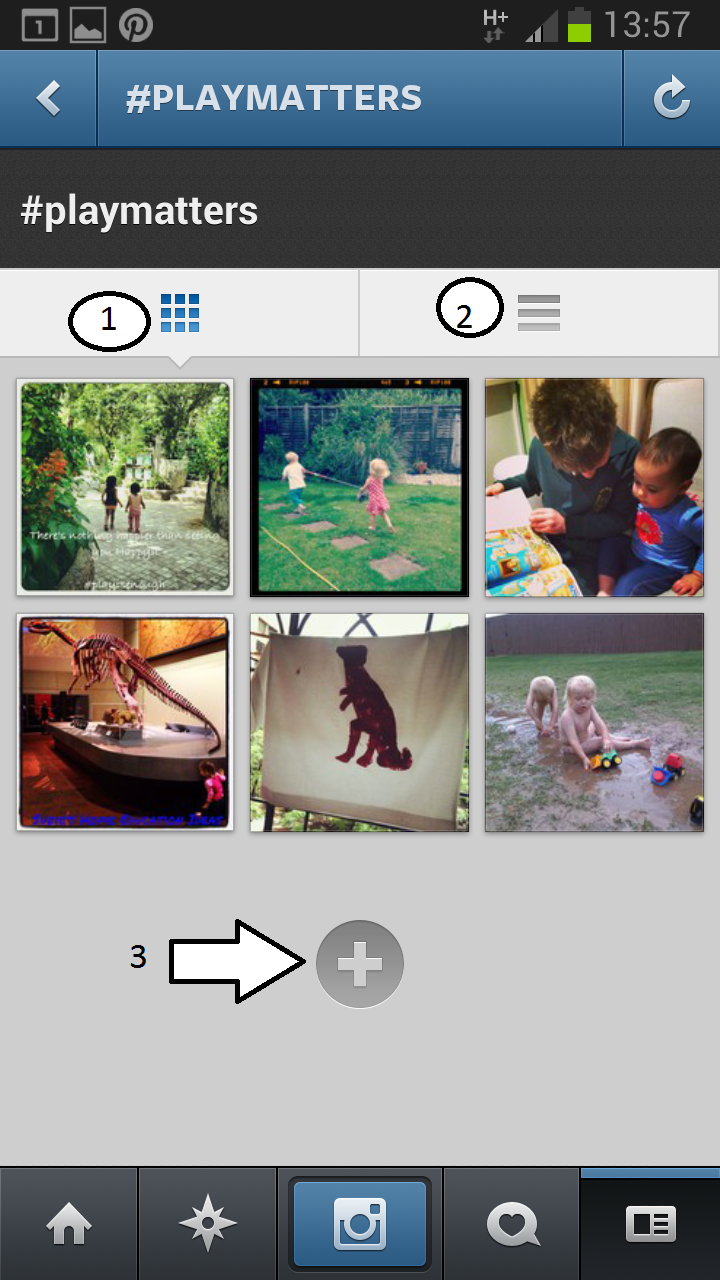 No.2 is the feed for this tag. This is really neat. Just like a twitter list or facebook list. It's easy to track everyone. Toggle between thumbnails and lists. With the list function you can like as you scroll. ( see below)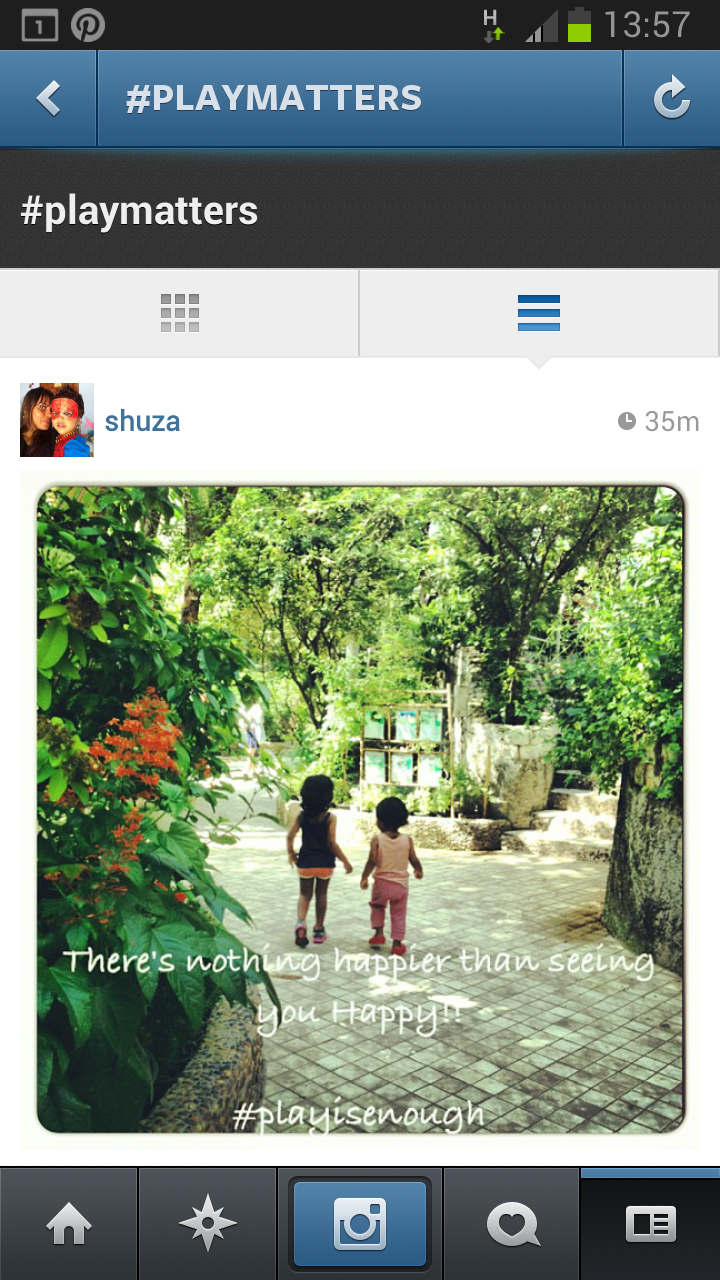 Now here comes the list. I asked friends and looked around for the active tags. Those with lots of photos. Here the are in a handy graphic.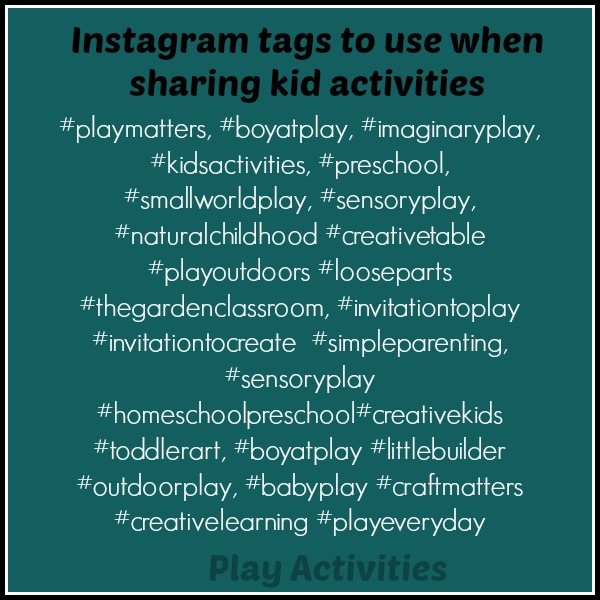 What are your favourite tags to see or use on Instagram to do with play, kid activities and parenting? Share them below along with your link to your instagram page.