Life skills naturally pop up all year round and don't stop for holidays. Traditionally there's a focus on life skills during the summer months as there is lots of time but the holiday season is a good time to plug in school age kids into reworking life skills and learning some new ones.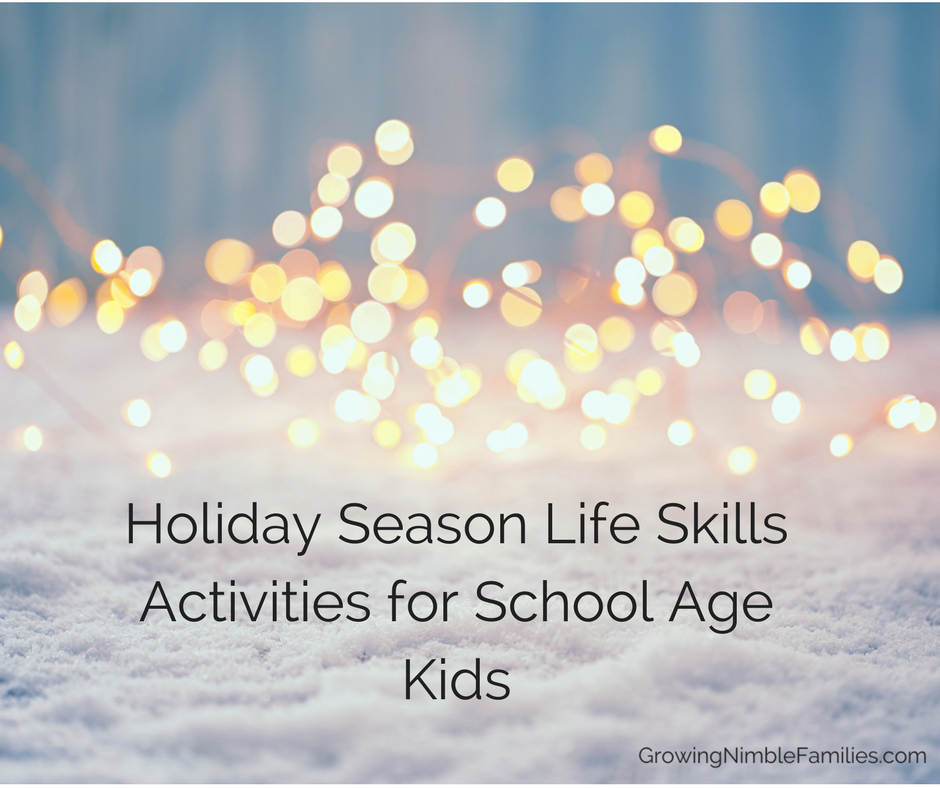 Being an active part of the household is easy when everyone has a part to play in the season. If your elementary kid knows that every year they'll make the snowflakes for the tree or window or the middle schooler organizes the pretzel recipe or the high schooler plans the route for viewing the Christmas lights they have something to look forward to, grow into and expect to happen in the future and without it things aren't quite the same.
Each of those activities requires organization and coordination and a chance to exercise their life skills training. It might feel overwhelming to a school age child if these activities are just dropped in their lap and some children will run with it. However, I'd encourage some overview and boundaries.
Share activities that matter but not too much.
Life skill activities make sense during the holiday
Making snowflakes is a low risk, high success activity. There are lots of tutorials to watch and read. Paper is cheap for all the mistakes and progress and you can get as complicated or as simple as possible. The result looks good. It's easily customized, or not. There's scope for a lot of development throughout the elementary years for diversity.
The dipped chocolate pretzel recipe is a gateway recipe for making small homemade food for the holiday. Low risk and high success with a final product but it's not required to be perfect looking. After mastering melting chocolate and all the different fixings available the following year it's likely they'll want to move onto other simple edible gifts.
I must admit I love driving around to see the different light displays families have designed in their neighbourhoods.  With all the driving up and down with practices during November/December you whizz past places. When the kids ask at school they'll always come back with great suggestions from friends reporting in their neighbourhoods.
We've never been to the big local paid celebration of lights and loved to find a local route. I think our highlight was a family who broadcast like a radio station songs linked to each of the installations in that garden.  Yes- installations. I wish we could take a picture.
With all those streets to navigate this is bigger than using the GPS system to find a route, work out the timing so it's dark and when to go that everyone is free. They could even plan scavenger hunts in the car to find particular things like Angels, Santas etc and bring along hot chocolate or apple cider. Again, there's lots of scoop for the creative or if we want a change from last time. Every year the lights are in different places so a new route.
Life skills like these give children the opportunity to practise skills.
At school, they deal a lot with performing right on the day.
These holiday life skills are process skills of trying, making mistakes and figuring out solutions.
They work on character to laugh when the chocolate didn't melt and push through
When the route has roadworks so part of the lights event gets cut short.
They work on confidence when the snowflake stands proudly on the tree and the mound of trial ones are thrown in the trash.
Memories and stories develop of the whole process that shapes their family memories to come.
The holiday isn't happening to them.
They are very much a part of the holiday.
Suggestions
Here are a few suggestions to get you started
Getting to know questions for families if there is a large gathering.
Quiz and trivia games with an end of year quiz using family photos or news from the year.
Make a Playlist for holiday music– meal music, making food music, present music,  car medley etc
Managing their online time with a plan ahead of time
Organising a family game- sports, board or card game
In charge of a family food dish from start to finish- learn the family recipe or research their own.
Wash the ugly jumpers and holiday clothes
Make a budget + plan for the gifts they are buying.
Pitch in regularly- What do you need help with? Be around to notice and do.
Kids breakfast or lunch once a week, every Sunday for example
Researching a family event or place to go locally
Getting the tree out or ornaments
Navigate the grocery store during the holidays: At the grocery store send them to find items or let them find the ingredients for the dish they make.
Getting handy with the cutlery and learning about all the dishes, serving items, sitting at a table- with more people around this is the time of year that sometimes the best china comes out. Kids need to learn how to use everything as practice for other times.
Remember to use and read the family electronic or paper calendar. Holiday times are super busy with parties, recitals, bring things in for school, work, club etc.
After school is out, sort out backpacks and folders. No one wants to see Christmas stuff when they return in January.
Decorating the table, the mantle, the front yard, the windows, the doors etc.
Working on a plan: people skills learning to navigate social situations if they are an introvert, have bouts of anxiety, don't get on well with cousin or family friend etc
Planning their day so it's not only or always filled with ONE thing.
If you liked this post on school age kids holiday life skills don't leave without looking at these…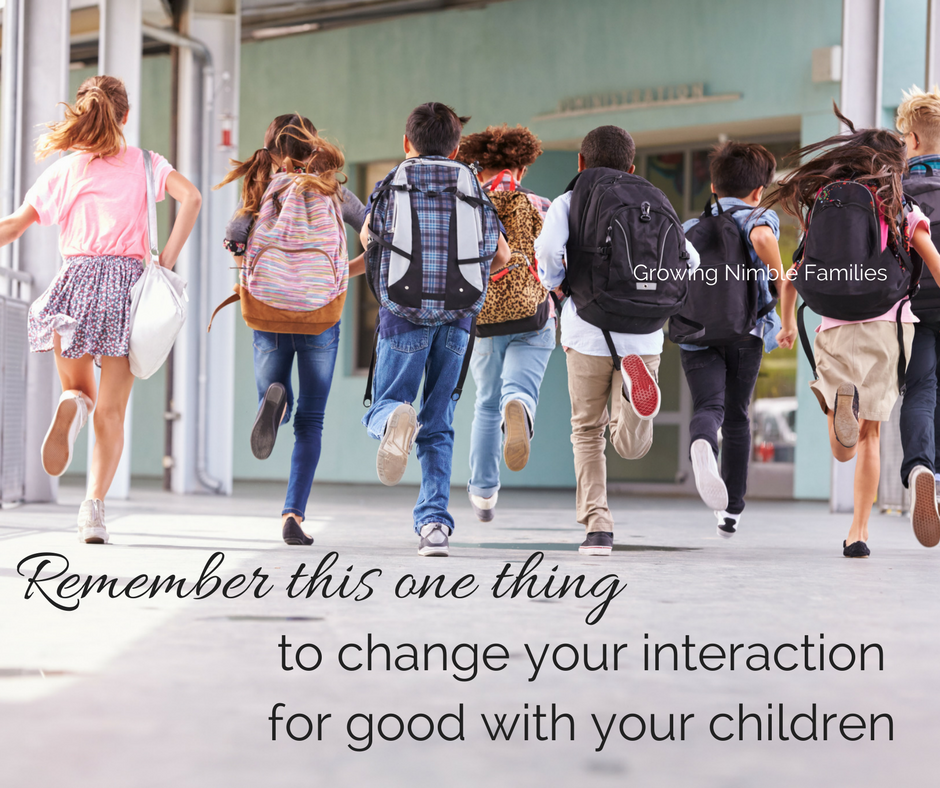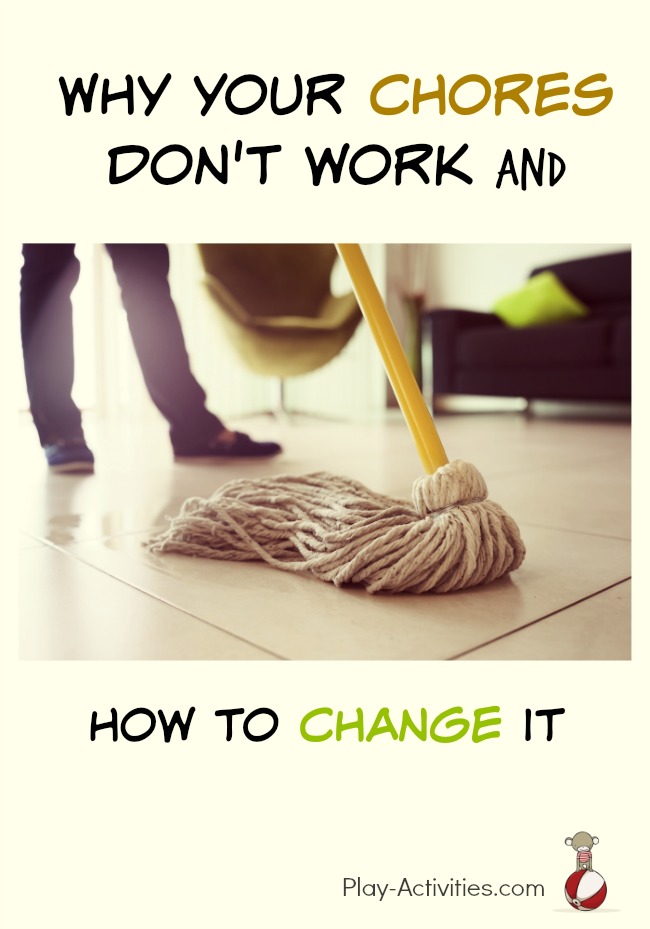 What holiday activities will your school age children be a part of this year that flexes their life skills?