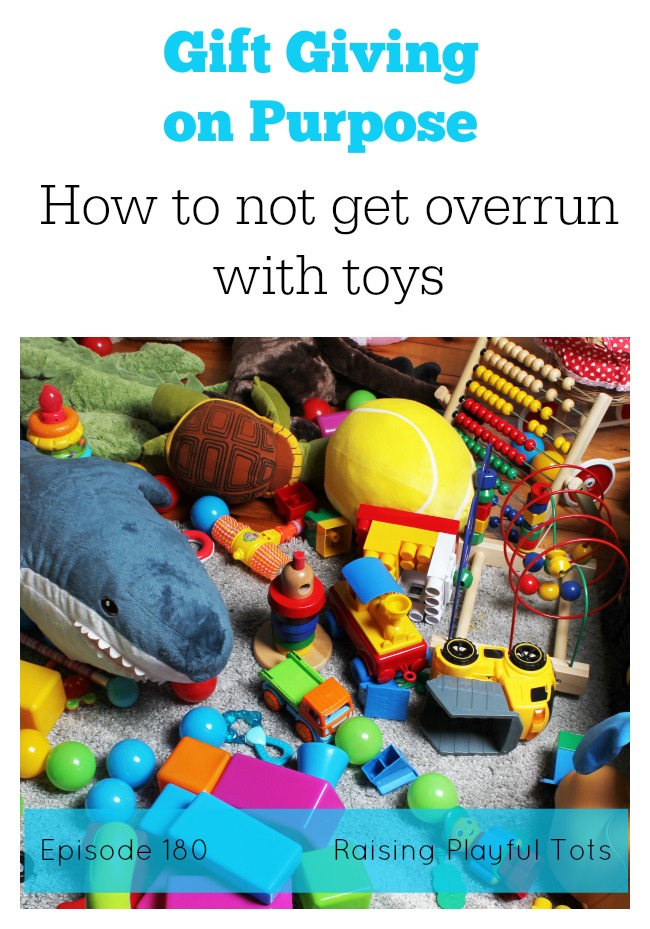 At the beginning of the holiday season it's easy to become overwhelmed and hijacked by all the great toys and gifts around. Your home may look like a version of the one above but just spread out all around the house.
Toy troubles happen all the way through childhood and midhood until you have a plan. When you have multiple aged children in the house the plan must be updated.
Before you give up on your toy collection, have a listen to this episode for some tips and tools to get a handle on your toys.
During this episode we talk about
how to choose toys for each child that are high value
an easy way to train our gift giving mindset
working with the family personalities to cull, declutter and reduce toys
a new tool to support families building the family experiences they want through their gifting ( Are you a family that loves the idea of reducing the amount of gifts and want your family way to shine through these gifts?) works really well with the Something they want, something they need, something to wear and something to read
Raising Playful Tots – the podcast for parents who want to make the most of their playtime and enjoy simple parenting
Podcast: Play in new window | Download
Subscribe: Google Podcasts | Stitcher
Click the play button above and let's get some ideas
Show notes
I'd love to hear from you about the show.
Any comments about the podcast use the Voicemail
Use the hashtag #creatingfamilyhaven
WHAT TO DO NEXT:
So you've listened to this episode – if you liked it and want to hear other ones – and I really think you will….you should do this right now:
   How to listen and subscribe to this show
New to Podcasts?
If you've enjoyed the show please take the time to share it with friends and leave a review for it on iTunes or Stitcher.
**Pin and Share **