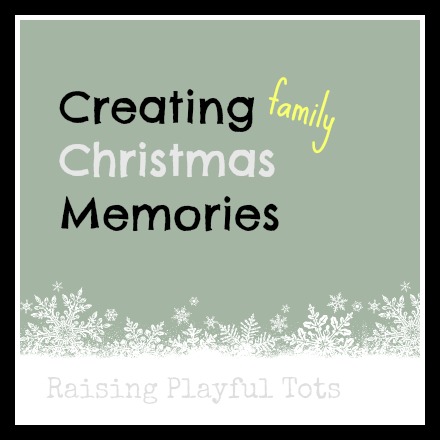 It's never too late to start creating Christmas memories. With new siblings, new homes and various ages in the family we'll often find we'll need to adapt or completely change ideas.
Christmas traditions once taken on don't have to remain and the beauty is if you see new, relevant or exciting things we should try them out.
When we look at our Christmas traditions we may feel they won't be creating as many memories as we thought. Today's a chance to think again, adjust and try some new Christmas ideas so we can be about the business of creating memories.
It's easy to be  swept way with all the different things you can do at Christmas time so let's walk through a few stages to get to the memory making without overwhelming but fitting in with our family.
Focus
Pick a focus for the season and move in that general direction. Ideas for focus
crafts
music
activities
decoration
baking
giving and serving
faith
_____________
Add your own ideas. Choose a focus perhaps you'll have sub categories or joint foci. It's what you'll hang your Christmas celebrations and traditions on. It'll help you select the traditions you want to adopt  from the ones that don't fit your families focus.You'll quickly and easily decide if you want to have certain traditions or memories.
attending a service, carol singing, hosting a party, advent activities, singing around a piano, puzzles and board games, visiting family, Making cards, decorations and ornaments creating a Christmas playlist, applesauce and cinnamon ornaments, dropping off gifts at a shelter, Putting Jesus first, taking baked goods to people who help us.
Timeless vs age specific traditions
Traditions that you can repeat each year easily hold real meaning because they are predictable. The anticipation adds to the rhythm of the season. Age specific traditions are brilliant to keep our children engaged. As they are older it makes a wonderful keepsake to remember Christmas pasts as well as something to start their own Christmas traditions with their own families in many years to come.
Keep a running list and adapt as your children grow older. Having a mix of activities and a flexible approach encourages memories.
Portable
As a traveling military family who's called home in more than a dozen places. It's not always about the things of tradition although you may have a special ornament from a long ago placement overseas. To see it broken after many moves brings its own sadness. Have traditions that don't rely on places and things like the Christmas tree in the front garden or the antique ornament. Instead cultivate traditions that whether you're in temporary accommodation like a hotel, staying with your folks, in a new town or in your own home the traditions still continue with minimal fuss.
Range
With two families coming together you'll find often at your first Christmas with children how differently your views are on doing Christmas. Establish Christmas traditions as a new unit taking some from each of your pasts brings your childhood into your children's. You, grand parents, aunts and uncles can tell stories about the traditions from many different perspectives and keep the tradition meaningful and exciting for the children. What do you remember about your Christmas that you want your children to experience?
How many?
Start slowly. With all the good intentions in the world Christmas is a busy time and adding many traditions at once will likely overwhelm us.   Build up depending on the age and stage of the children. Will you be a decorating the tree family? kids decorate the tree family? tree has expensive colour coordinated ornaments. All have their place depending on the stage of the children. Is that time now?
Try not to get sucked into the 'perfect' anything but remember your focus to keep perspective when you visit other sites and homes.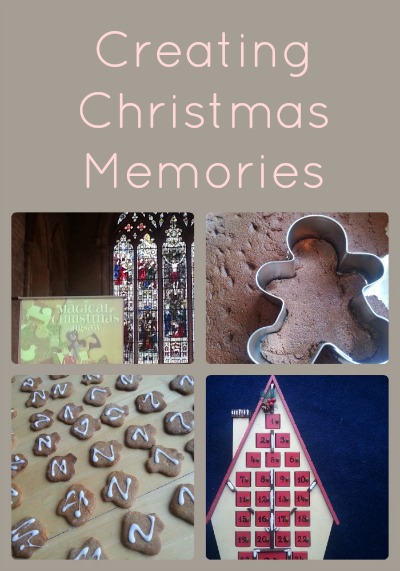 So now you're ready to go creating Christmas memories!
Happy browsing.
For more making memories, creating rituals and traditions ideas follow my Pinterest board and join in the conversation on Facebook.
family photos
kids decorating the tree
Dressing in Christmas colours- all red or all green
Advent calendars
Delivering
Watching Christmas movies
Weeding out toys- donating.
Picking up local traditions
Gathering pine cones for a natural display
From us to them
This post is part of the Christmas around the world series running from Friday, November 23rd– Monday, December 24th.
To read the other posts go here