Daycare, playgroups, preschool, home schooling mums, many many many blogs they all do it. There are plenty of books, websites, classes and courses that show you how to do it.
What happens if you have a child that refuses to do it?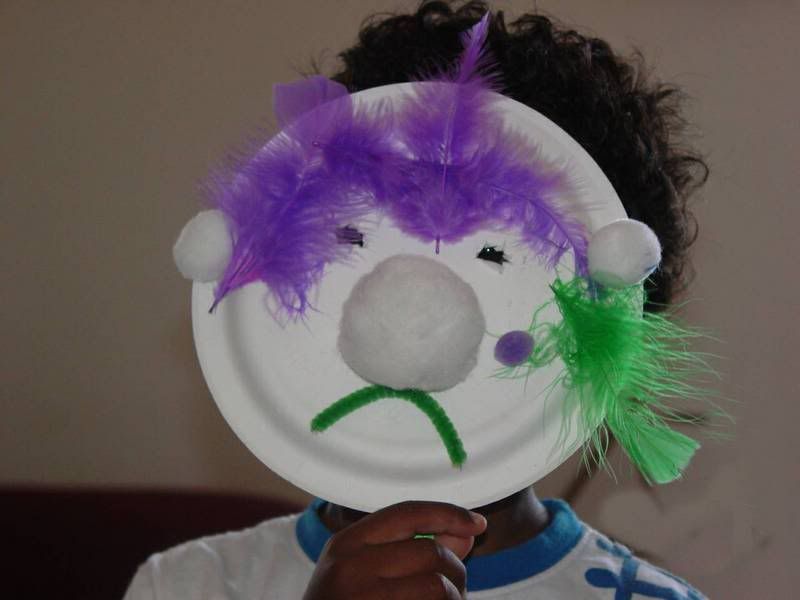 Firstly, this is more common than you think. Craft activities neatly fit into 2 distinct groups: product and a free flow. The product based craft is hard and very dependent on your child's personality. The free flow type of craft works for most kids and allows more freedom for…ahem..experimentation.
Benefits of craft activities
There are so many reasons why we should encourage our kids to participate in craft activities. Here are a few reasons other mums have said.
Brilliant for fine motor development, verbal skills, muscle coordination, concentration, achievement, learning to follow directions
It's fun!
Form of expression/ form of creativity
˜Takes them away from the TV"
Something is produced so spouse other people can see kids been doing things ( daycare)
Open ended art
Enjoying the process, being creative, making decisions, using their hands
Expectation
But what age and what do you expect them to be able to do?
Many times we try out our ideas of a craft and it just doesn't work out as these mums explain.
˜I remember trying to do crafts with my first child when she was 2 or 2 1/2. I thought she'd enjoy them. Mostly it ended up me doing all the stuff and her watching me because she didn't have the physical dexterity or fine motor skills to do the projects I'd chosen. I gave it up very quickly. By the time she was 3; she was inventing her own crafts and is now one of the craftiest kids I know."
˜I organized a craft afternoon at my house and everything with his neighborhood friends thinking that it would generate more interest for him. Yeah right. LOL He runs around the room screaming with his hands in the air while the others quietly make their craft."
Importance of pushing the comfort zone
My child loved crafts if he could do them for 1 or 2 minutes at a time. We did short projects and things that could be started and stopped. He loves to use stickers, glitter, glue and sequins. Eventually I made a few Ziploc bags full of bits and bobs so he could open pick and stick whenever he wanted. Now he sits longer when he has an aim in mind.
We decide where to put up his creations and he loves to show off to whoever comes through the door; a brilliant way to improve his self esteem.
Our purpose is to give them access to many different experiences so whilst I often have an end product in mind. ˜Let's make an angel." Just as many times I ask him what shall we make or what is he making? My child works well after some copying. His ideas take off. Some children can create from nothing. I found what fits my son's personality and we work with that.
Here are some of the fine motor activities my son loved when he refused craft activities. He still does many of them now.
He played with magnetic boards>early learning counting and moving little balls to tell the time.
Sorted beads or beans into colors
He colored pasta shells and stringed necklaces
He laced animals and vehicles
He had a tub of rice and beans to push things in, discovers pour etc.
All were activities that promoted fine motor skills; some with an end point and some endless.
Perhaps your child enjoys play doh right now and has no time for crafts. No problem. Play doh has its own rewards. Don't follow the herd follow your child and encourage the fine motor experiences through other mediums.
If your child doesn't like or refuses to do craft activities you need to find a way of getting a balance of development skills through other means. My eldest son loves to manipulate and move; play doh was perfect for him to push, pull, poke, squeeze, cut, roll, toss and shape. Also I found combining gross motor activity and a craft made the craft accessible for him.
There was a time he couldn't care less about craft. He wasn't ready so I enjoyed his other skills.
If your child is a child who does not like crafts or you're a parent who doesn't care for crafts you can try again in the future when they are older and see if they like it then. As a parent find other ways to achieve the benefits craft activities offer through other toys and activities. What do you like doing? Can they do something similar?
There are plenty of solutions to a craft activities refuser.:)
Try a new way….but above all -don't panic. Craft activities are just one way of achieving developmental goals. There are so many other ways. You have to be creative.
l leave the final comment to one mum who sums up craft activities really well.
˜Playing with play dough, drawing/ scribbling (usually for very short periods of time), painting (with a bucket of water outside, on an easel, etc), mixing colors with food coloring, maybe some snipping with scissors, stamping with stamps and a stamp pad, playing with stickers, playing with glitter glue, maybe gluing collages, painting rocks are all fun. But the key is to keep it very short. And if it isn't fun, don't do it. Try again in a few months."
What toys and activities have you used to promote the skills craft activities do?