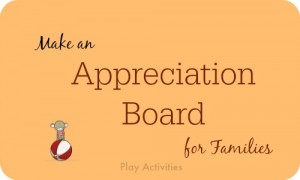 How long is too long to be cross and moody?
How do you come back after a dramatic exit?….and when?
As families we won't always agree with each other and it's in these disagreements that everything seems to go pear shaped.
What we were originally talking about gets ambused by disrespect, rudeness, ignoring, lack of attention. As parents we may have entered into full on lecture mode, pointing the finger, yelling and having a full on tantrum to match their tantrum.
None of this is cool but we've all stumbled here at a time or three. We retreat to our safe places and regroup.
Have you noticed that some parents and children ping back really quickly? Off they go with bright sunshine. Nevermind that 2 minutes ago there was full on emotion happening. They've made a full recovery and onto the next stage.
Some parents and children, hold onto the burning rock of anger, frustration tightly in their bodies, through gritted teeth. It's like they can't let go of the issue. There's no resolution. No amount of deep breathing seems to shift this new mood. It's settled like a dark cloud over them and threatens anyone that walks close to this weather system.
How do you reach your child when they get so stuck? How do we get back to the sunshine when we're in that spot?
It had been a particularly challenging set of weeks with a lot of reacting of emotion in our house. I knew I could do better. I had gotten into a negative cycle of complaining and criticizing. It had started to spread among the boys. I had to break the cycle as it wasn't doing any of us any good.
Here's the new tool, I first heard from Duct Tape Parenting, called Gratitude boards. With our last name being an A, it made fun alliterative sense to change it from Gratitude to Appreciation.
I wanted a way to reach each of us when we're in that deep dark emotional place. You know the one when you're still stonking mad. Red is what you see. You've gone through a few calm down techniques and they are starting to work but you're stuck.
I wanted something for the bystanders too. We see the hurting. We as brothers want to hug you, cheer you up, apologize ( because now we see it wasn't a good idea), we want to make it up. We as parents want to move on and know that you're not thinking straight and the next ideas of trashing the room, breaking something comes from the wrong place. If you were thinking clearly you'd be horrified with yourself but right now you're kind of out of your mind. We want to hold you tight and love on you. But…. you are not ready for us. We need to respect that. But it is hard to do nothing when a family member is hurting.
How we made our Appreciation Board
Large white board
Positive stickers ( optional)
Letters ( we used scrapbook paper and a wooden letter)
White board markers ( multi-coloured)
Our Appreciation board sits by our dinner table. How we use it and more about appreciation boards I'm sharing in An easy way to practice Appreciation in your family. I'd encourage you to listen to the show on your phone, device or computer and try this out for yourself. It's a short one but it goes into more detail and ideas about how you could use it yourself.
Like with all fun parenting ideas this is just a tool. There's no magic here. I just started doing a fitness dvd. When I did the 'start it up' section the moves gently got me going. My legs felt good. Nothing on my squishy bits. This week I'm onto the 'ramp it up' section and phew I feel it on my legs and squishy bits. Working out with my husband he feels the pain in totally different areas to me. Until we try a few things we don't know the impact these have on our families.
Start today adding this super easy tool to your family. A place where they can write good things about one person. They get to see it for the week. Help nix that mood taking over the family mood. Help each of us surface.  Have a permanent record visible of what your family really feels and thinks. ( See they don't all hate you!)
For more tools like the appreciation board follow these Pinterest Boards