Listen to this week's show
Podcast: Play in new window | Download
Subscribe: Google Podcasts | Stitcher
Annie Riechmann of Bird and little bird, Educator and creator of e-magazine- Alphabet Glue.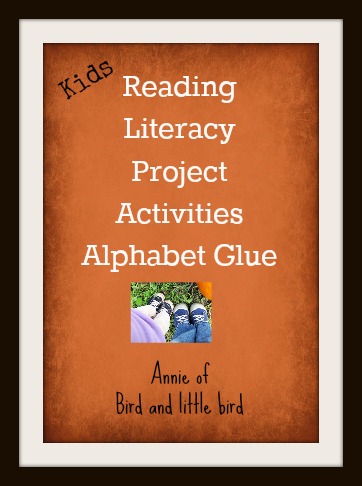 In this episode::
Little about bird and a little bird what's covered each week
Popular things on Bird on the little bird
Books that are different from around the world
Picture Book Month
"Kids respond very differently when they have a good book in their hands" @birdlittlebird  — Click to Tweet
Appeal of books for reluctant readers
Library families- baby strollers
Managing the library book pile
Car books
"The more experiences you have as a parent the more you refine your vision of what type of parent you want to be" @birdlittlebird — Click to tweet
Biggest play challenge
Using Playdough- gluten free- Being the Playdough lady
Story behing Alphabet Glue
Alphabet Glue ipad app
two actions you've taken in the last 2 years that have had a positive effect on your life?
What were you doing 12 years ago?
The favourite play activity in your household?
Links::
Comments always welcome here in the shownotes or via feedback on Raisingplayfultots.com/feedback. ( Free)
Please let your Twitter followers know about this podcast- Click this link
New to Podcasts?
Watch this video from Chris Marquardf to learn how to subscribe to podcasts using your iPhone.

Search for Raising Playful Tots to get to our show
Now that you listened to this episode of Raising Playful Tots, here's what you could to do next:
Education is meaningless without action. So, tell me what you learned from this episode, and how you plan to apply it to your family in the comment section or via voicemail.
If you enjoyed this episode, do me a favor and share it on Twitter or Facebook. Or better yet, send a personal email to one of your friends whom you'd think would love this.
This part is important. I'm currently have only a few reviews on iTunes, and I need to get to 10 reviews. If you have a few seconds, can you please go to iTunes and leave me an honest review (after subscribing).
Thank you.