Transmitting your values and goals via a mission statement is one of the most effective ways of ensuring a direction for your playtime. You can overcome many obstacles to good play experiences that recur daily.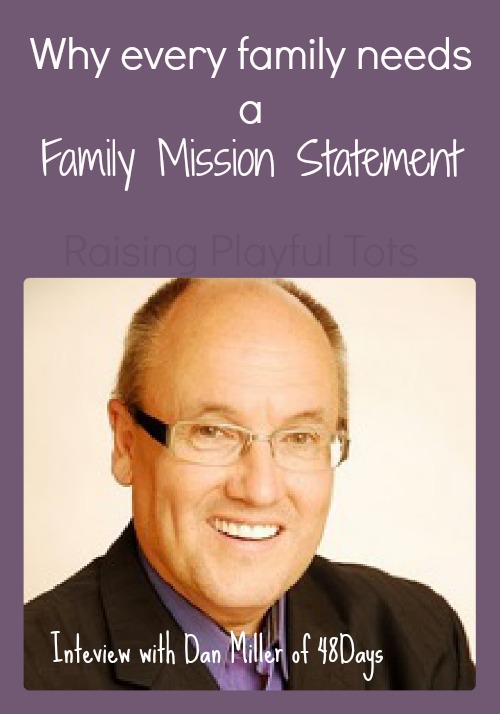 Dan Miller is the creative thinker, career coach, speaker and author of 48 Days to the Work You Love
 and No More Dreaded Mondays
. He's appeared frequently in the media, writing for major publications and on TV shows. He is the president and leader of  48 days.com
Follow Dan on Twitter:: Facebook :: Community
Listen::
Listen to this week's show
Podcast: Play in new window | Download
Subscribe: Google Podcasts
| subscribe through iTunes | on-the-go device
Show notes::
We learn:
why every family needs a family mission statement.
what we should include
the type of values that work best in successful mission statements
how to prepare for that first meeting without being derailed or sidetracked
about the benefits Dan has received from writing a family mission statement
the best times to start a mission statement
how to develop this mission statement overtime.
Links:
Have your say::
"Like" us on Facebook
Join in with the topic of the week from the Podcast
Add an honest review on iTunes 🙂